Wetlook World Forum

Current time: Wed 27/03/19 04:40:44 GMT



Thanks a lot for the feedback Adam!

It was a pleasure to work with her in every sense :)
In reply to Message (73316.2)

Awesome!
By Adam -

Mon 07/05/18 04:00:18 GMT
---
gorgeous model and really well done video
In reply to Message (73316)

WAM Photography - Jasmin soaked in denim

By WAM Photography - chris@wetandmessyphotography.com

Sun 06/05/18 21:49:40 GMT
Website: https://www.wetandmessyphotography.com/
---
Hi,

here's another update on www.wetandmessyphotography.com. In her debut for WAM Photography stunning beauty Jasmin gets soaked in her denim outfit. She's not regularly modelling, though she should imho. Usually she's working as a makeup artist … and I have to admit there seems to be a trend that many makeup artists seem to be fantastic models as well. In this scene she slowly steps into my favorite bathtub, first soaking her sneakers and jeans, and later also her jacket. And of course finally she gets completely soaked and even does the famous front-hair dive to perfection. And as I try to please also the video-fans, I mounted a second camera on a tripod to record the whole scene on film. Since the location is quite small the emphasis – as allways is not on video – but I think I am getting better every time in positioning the cam Here's a link to a preview video!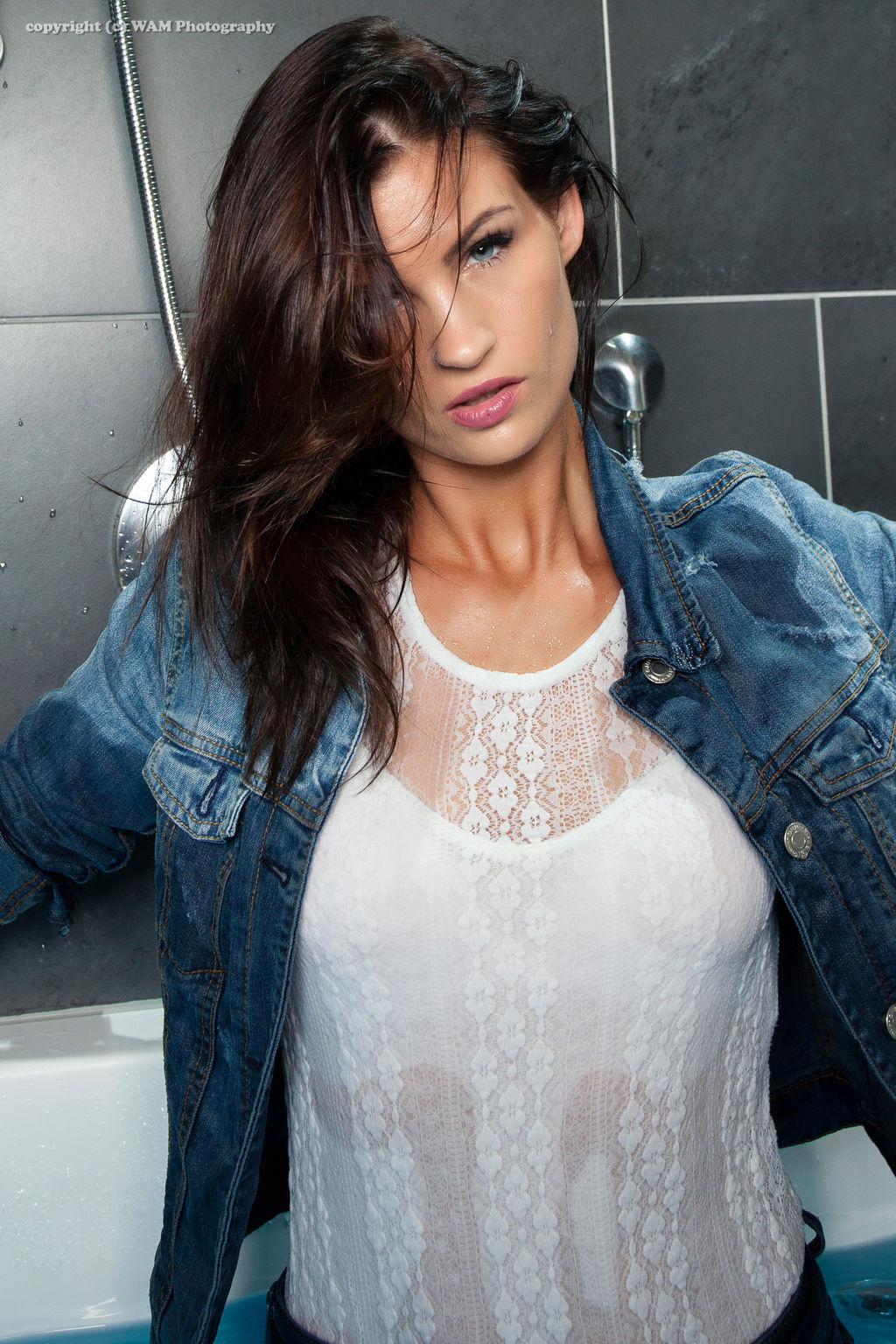 Report Abuse or Problem to Nigel at Minxmovies
If you enjoy this forum, then please make a small donation to help with running costs:
(you can change amount)
---
---
---
[ This page took 0.030 seconds to generate ]