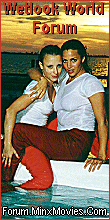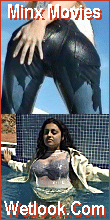 Wetlook World Forum

Welcome to the Wetlook World Forum - an open forum for open minded people.

We carry the latest news and information from the wetlook/wet clothing community as well a great links to wet material.

We accept almost all types of wetlook, from candid (unposed) and public wetlook, through modelled wetlook to erotic wetlook.

There ARE restrictions on child images, hard-core pornography, swimwear, copyright and bandwidth theft, fraud and cracking, insults and personal attacks, invasion of privacy, and inappropriate messages
CLICK HERE for Our Privacy + Cookie Policy


CLICK HERE to read the FULL RULES of this forum
If you fail to comply then your ACCESS MAY BE REVOKED
For correct operation, this forum requires browser/OS support for: CSS, JavaScript, Cookies and 'referers'