Swimming in All Black! Winter Coat + Leggings!
"Ariel swims in all black! Coat, leggings, blouse and ankle socks!"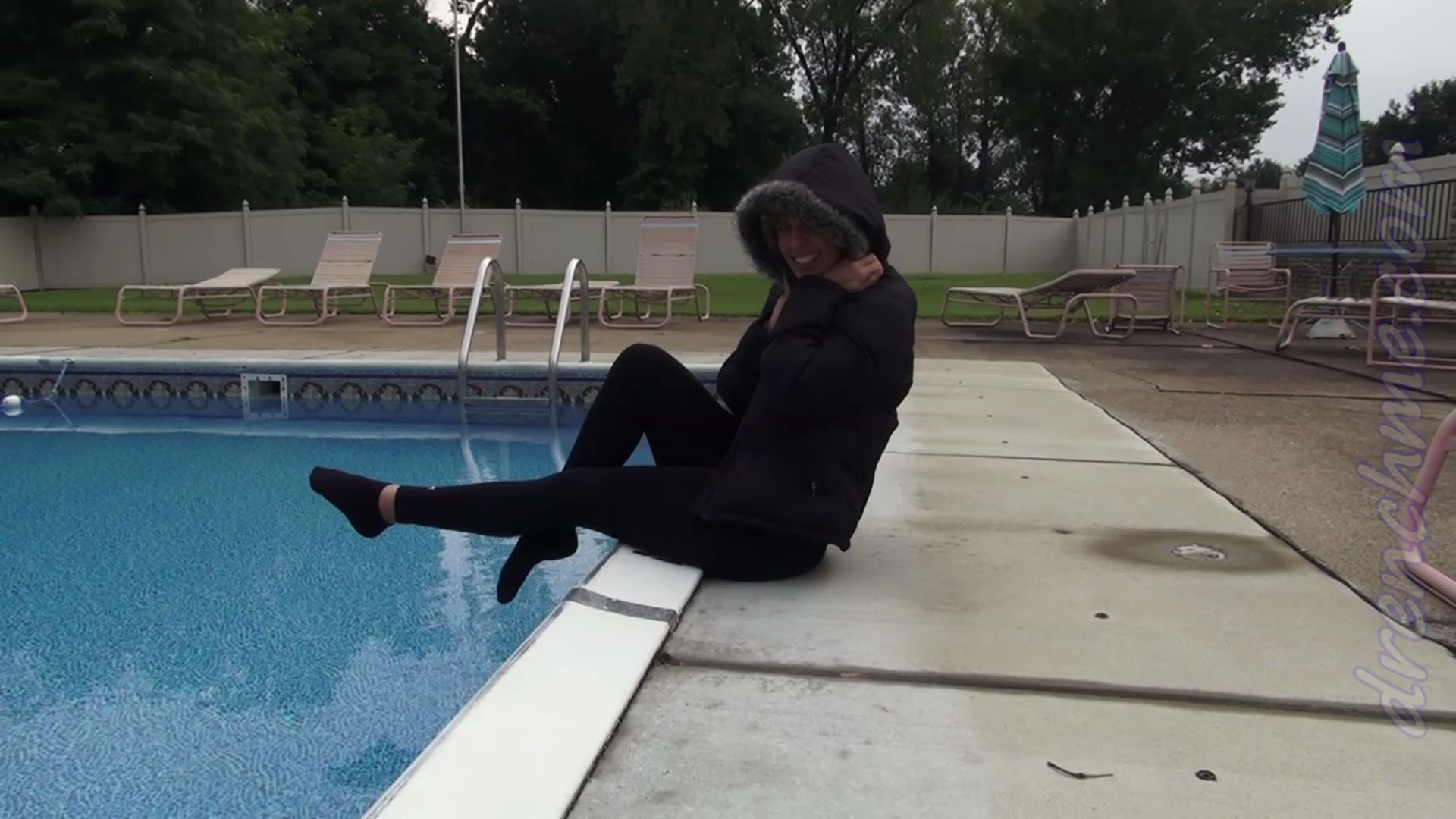 Ariel goes for a swim in September! The pool water is pretty cold by now, so she wears a winter coat to make up for the cool temperature! She's also wearing black cotton Victoria's Secret Pink leggings, a long sleeved slouchy black blouse and black Hanes ankles socks.
She starts by sitting on the edge of the pool and dipping her feet in the water to test the temperature. Quickly, she gets down into the waist deep water and begins to bob up and down under the water, getting her coat more and more saturated and heavy. She puts the hood on her head and continues bobbing up and down until her coat is fully saturated and heavy!
She swims to the deep end and climbs out using the ladder. Gallons of water begin pouring out of her coat all over the place, it's an amazing sight and she loves the way it feels! She jumps into the pool and then climbs back out, letting water pour out all over the place again. She takes off the coat, revealing a soaking wet blouse with no bra and big tits! She jumps back in and swims around and then climbs out using the ladder again, showing off her big boobs and booty as she does it! Her leggings are so shiny and smooth on all of her curves. She fills a bucket with water and pours it over her head and then jumps back in the pool and swims some more. She hops out and sits on the side of the pool, showing off her soaking wet bod and dipping her socks in the pool. She hops back in for one more swim and then climbs out using the ladder and again shows off her wet clothes and curves!
Starring the following model:
Screens: