Jayce's White Lingerie Oil Down and Glass Toy!
"Jayce, IN Sexy white lingerie get down with tons of oil and glass dildo"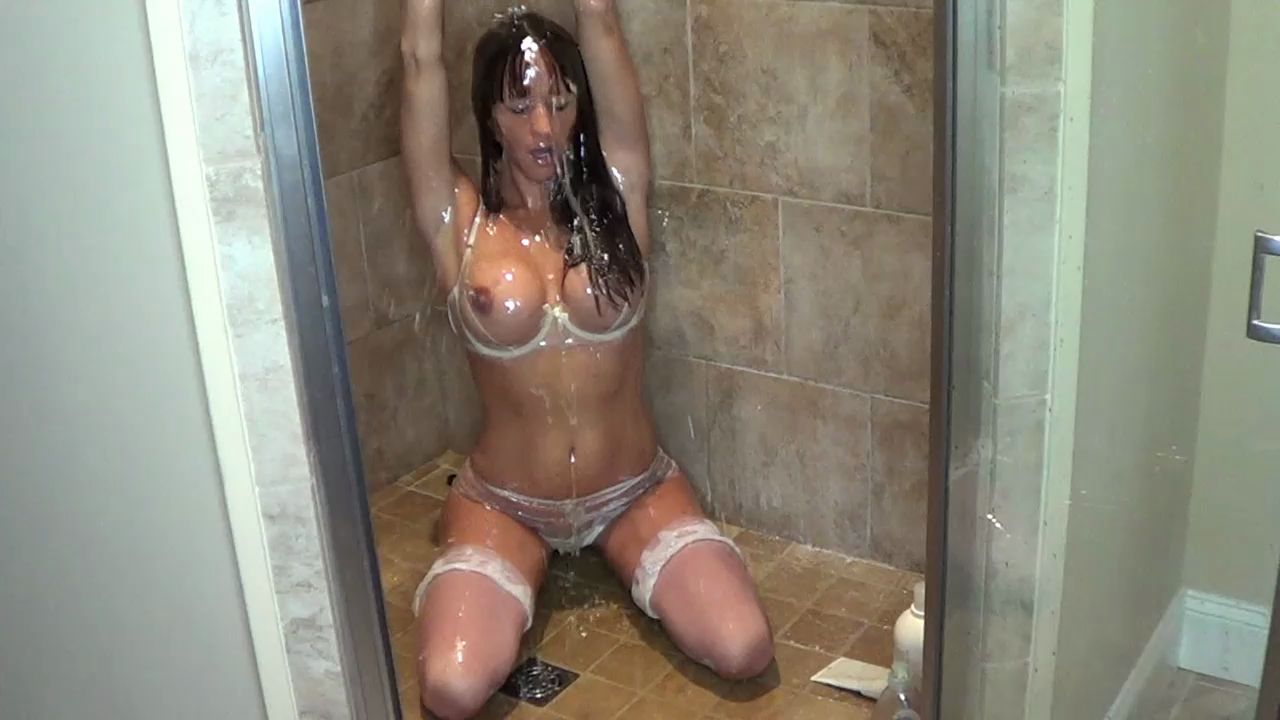 Jayce starts off by inviting you in to come watch her have some fun :) She is in her white bra, matching white panties, and her thigh high white stockings...
She has two Huge tubs of vegetable oil and 7 smaller containers of olive oil which give an awesome sheen on her body. She slowly starts at her feet and makes her way up, watching Everything she is wearing turn completely see-through and her body glisten. The more oil, the warmer her body gets, she is sitting in oil so its getting on her ass and pussy and getting her really horny...the more oil she pours on, the more aroused she gets...
She teases with the little bottles just to get herself shining and see-through...
then, she pulls out her glass toy...what better way to break it in? she has never used it. she decides to suck it and let it go between her huge titties, letting it titty fuck her and everything is getting warmer...
So, Jayce grabs a Huge industrial sized vat of oil and dumps it over her head...
now she is talking dirty, she wants you to come play and she starts to rub her slippery glass toy against her slippery, wet pussy...she moans with excitement and then turns over to take it from behind and rubs it on her ass and pussy and then...she decides to juuuuuuust slide it in a liiiiiitle into her pussy making her Squeal with pleasure...
She gets herself off by rubbing the dildo on her clit but this isnt enough. She decides for her last vat, she loves a good hit of mess before she cums, so, she sits her pussy on her toy and rides it while she pours the last huge vat of oil on herself. she cums so hard, her pussy pushes the dildo out of her! Jayce really got what she wanted out of this play time...sexy, slippery, orgasmic, fun. Not to mention feeling her Super Long hair down her back, heavy with all the oil...that just made the cumming even more amazing! She lets you watch her start to shower up at the end and soap her hair up on the top of her head! she sure did need it!
Starring the following model:
Screens:
Sample Photos: