VS Pink Sweatsuit and Nike Vapor Max in the Pool!
"Ariel wears sweats and Nikes for a swim, strips down to shorties n tank top"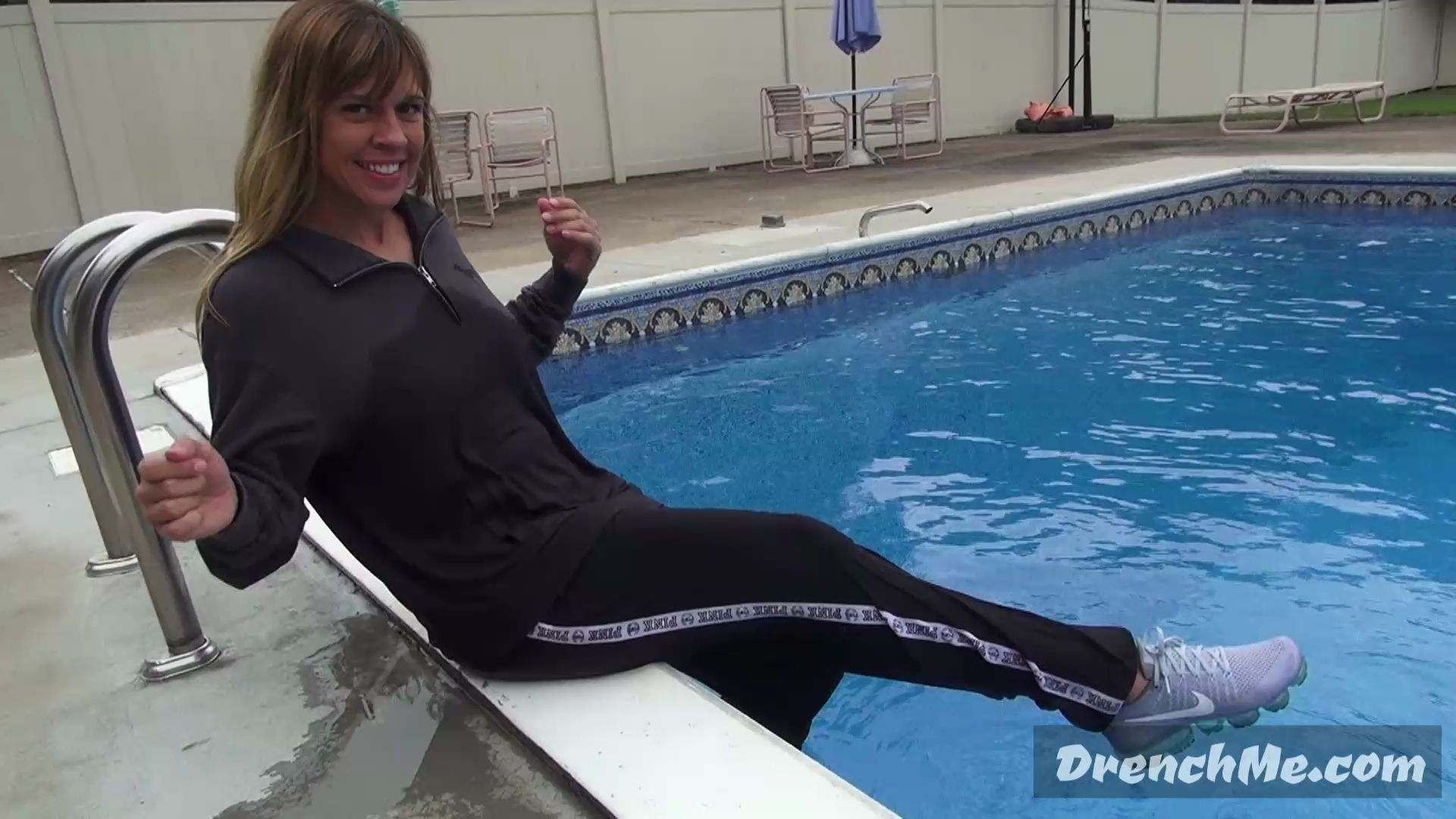 Ariel is ready for a swim on a hot summer day, but she's dressed like it's fall or winter! She is wearing a pair of dark gray loose fitting Victoria's Secret Pink sweatpants with a matching color pullover and Nike Vapor Max sneakers with white no show Nike socks! Ariel is having a lot of fun today, first dipping her sneakers into the cool water, then dipping down into the pool and coming back out to show her wet clothes and sneakers and finally jumping in from the ladder! She swims around a lot, does lots of dives and jumps, hangs on the side and just shows off a lot, making sure you get all sorts of great views of her soaking wet clothes and shoes!
After a while, she sits on the side of the pool and starts to strip, revealing that under her sweats she is wearing a very thin white tank top and red booty shorts! She takes off her shoes, leaving on her white socks, and jumps in, swims and shows off in this outfit, you can see right through her shirt as if she doesn't even have one on! This is a hot and sexy summer day with Ariel! Come and enjoy it! :-)
Starring the following model:
Screens: