3 Girls, 3 Different Flamboyant Dresses in Pool!
"3 totally different style dresses, 3 girls in the Pool, lots of fun!"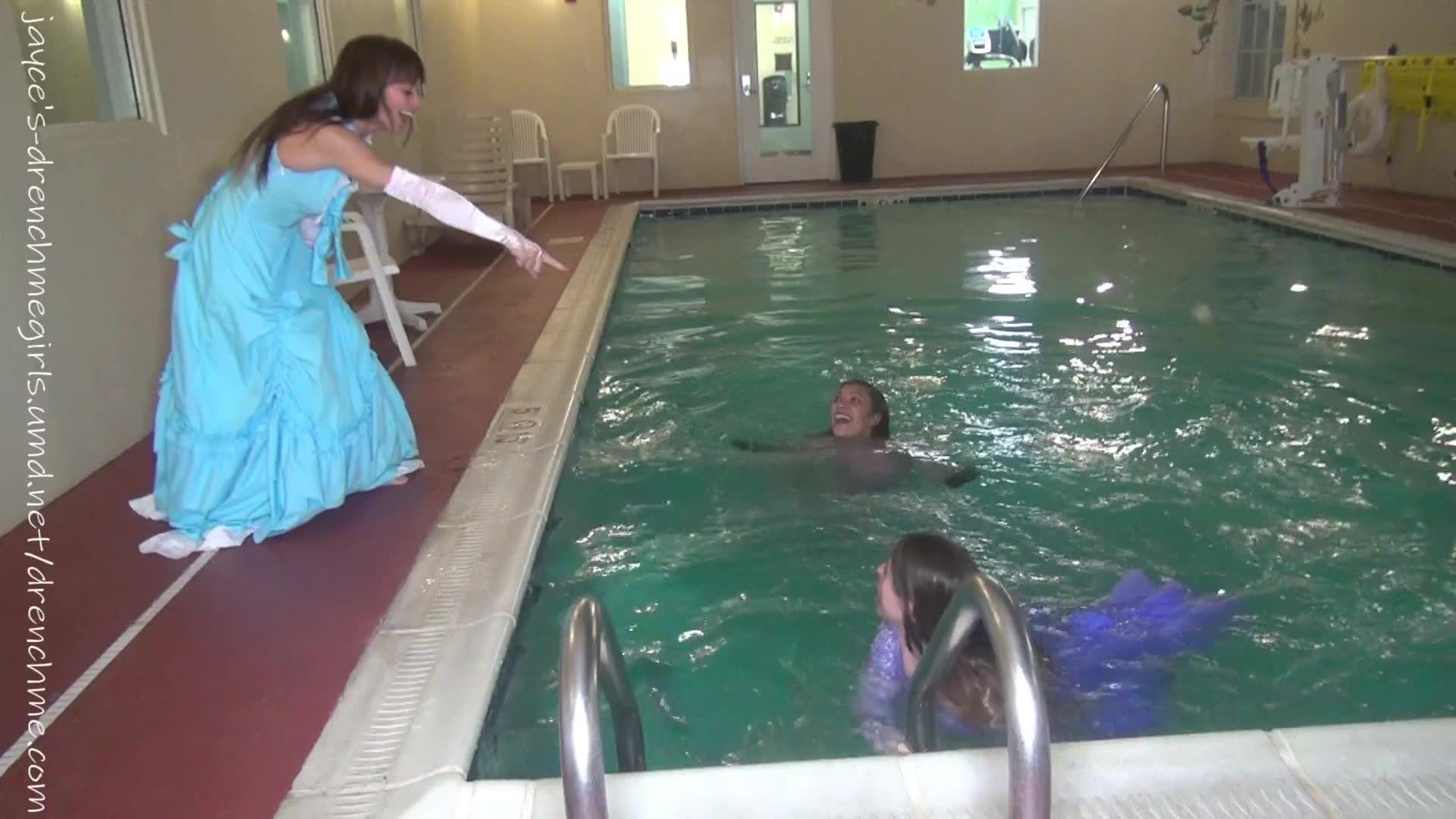 Relaxing by the pool, the girls have their feet in, of course, i cant stand watching this, I push the girls in... i laugh and point and then they come grab me by my long and gorgeous dress and pull me in too! We are all at the Pool and each of us has a different style but flashy dress! Mine is a cinderella style dress that is layered and heavy but fits like a glove, I am also wearing white, silky long gloves with the dress! the wet makes it insanely see-through up top and it hugs me and the bottom gets so heavy and drenched i am dragging it and it is trying to cling to the tops of my legs when i would arise from the pool. When i would swim it would pull my legs down with the weight of the dress... but i would let it billow and it was gorgeous. It really was a favorite. Naomi was wearing a skin tight, form fitting peach, one shoulder "cha cha" dress and she looked amazing. With shiny black, long, opera style gloves, No bra, and the material was a cotton poly blend and soaked up water beautifully. the color change was gorgeous and she filled it out perfectly. Dixie is wearing a beaded and embroidered short prom style dress with beaded, long opera style gloves, super silky and matching :)... with a puffy bottom and a fitted top. Off the shoulders. She is adorable doing her best curtsey coming out of the pool. lots of fun and laughs in this one!
Screens: