Wetlook World Forum

Current time: Mon 20/05/19 21:56:42 GMT
Message # 76351.4

Subject: Re:Jeans, booties & silky blouse orgasm in the jacuzzi

Date: Fri 01/03/19 01:45:48 GMT

Name: Dutchsoak

Report Abuse or Problem to Nigel at Minxmovies
If you enjoy this forum, then please make a small donation to help
with running costs: (you can change amount)
Don't let the negative bugs bite you, Ariel!

Everybody can express an opinion: I like your work, keep up doing it!
In reply to Message (76351)

Jeans, booties & silky blouse orgasm in the jacuzzi

By Ariel - Arielwambabes@gmail.com

Thu 28/02/19 12:36:06 GMT
Website: Http://Ariel.umd.net
---
Skinny Jeans, Satin Blouse, Seude Boots, Vibrator!
"Ariel is gettin' naughty with her new waterproof vibrator!"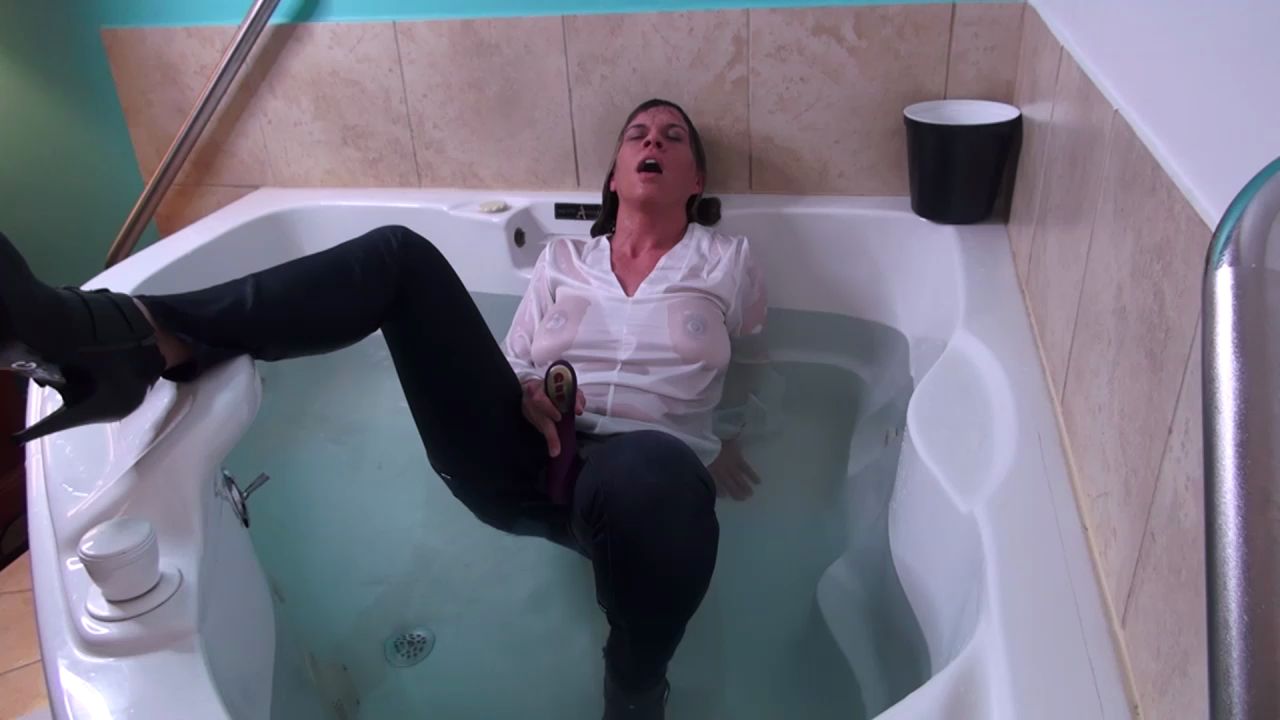 Ariel is dressed up for a night out, wearing a pair of dark skinny jeans, gray suede ankle boots and a white satin blouse, she's worried because her blouse is too wrinkled and then her boyfriend dares her to get into the jacuzzi tub and she cheekily agrees! She slides in and begins to soak her clothing, showing off her large tits that are braless underneath her blouse. She uses the ice bucket to pour buckets of water over her head! Then she bends over and picks up her new waterproof vibrator. She uses it on the outside of her jeans for a few moments and then unzips her jeans and uses the vibrator from the inside, rubbing it on her clit to give herself and orgasm! After she cums, she takes off her boots and pants so she's wearing nothing but her soaked satin blouse.

Starring the following model:

Screens:

[sm37]

Report Abuse or Problem to Nigel at Minxmovies
If you enjoy this forum, then please make a small donation to help with running costs:
(you can change amount)
---
---
---
[ This page took 0.002 seconds to generate ]