Wetlook World Forum

Current time: Thu 25/04/19 01:18:26 GMT
Jayce and Dixie--Converse Vs. Nike Sopping Wet!
"New College Cutie wet with Jayce in sneakers and VS Pink Sportswear!"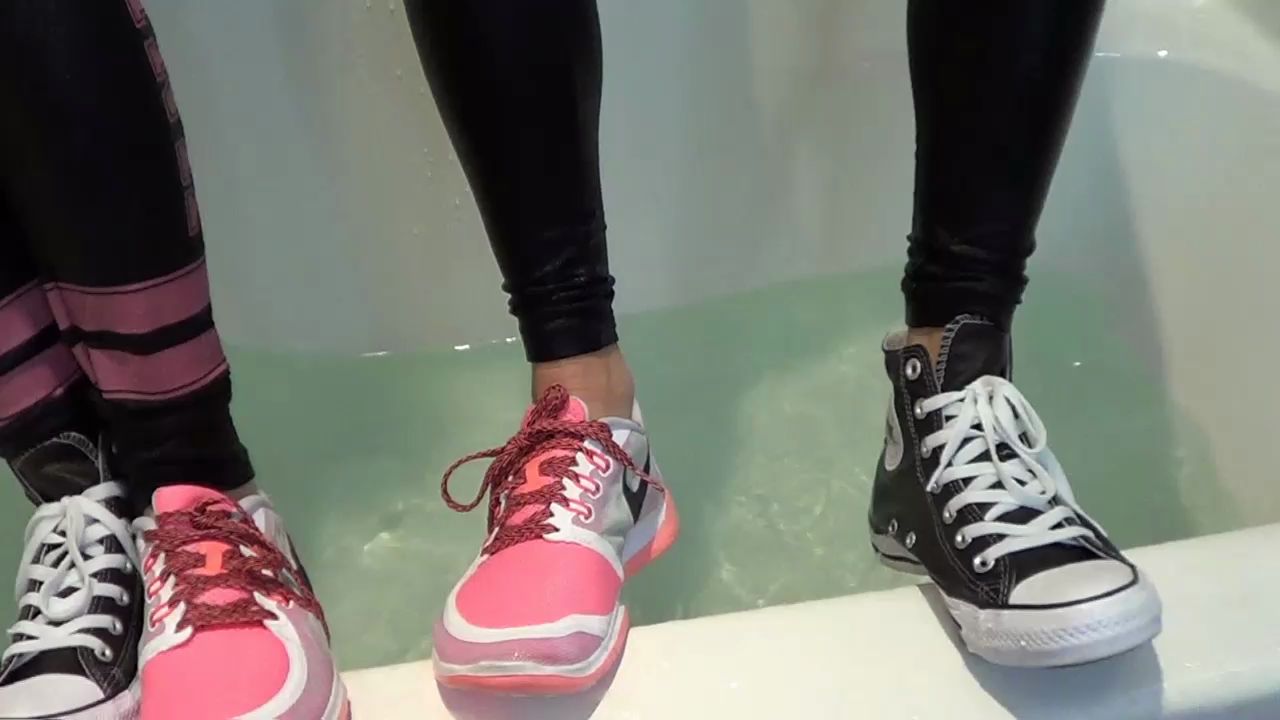 Jayce has been spending quite a bit of time lately showing her new friend Dixie all about wetlook clothing fetish! Today she's introducing her to getting wet in sneakers! She tells Dixie to wear whatever she'd normally wear to class and her favorite sneakers, and come over after her last class is over. Dixie shows up a few hours later in the cutest little outfit! She's wearing black Victoria's Secret Pink leggings and a sweet VS Pink sweat-shirt that fits her really cute. She's also wearing some awesome pink/white/black Nike sneakers! Jayce has on some VS Pink leggings as well, with a simple light pink fitted t-shirt and no bra. She's got on the dark gray Converse high top sneakers!
And into the bath tub they go. They start wetting Jayce's sneakers, delighting how water flows out of the little holes on the side of her shoes when they fill them with water! They soak the sneakers and put foamy soap on them too! And get Jayce drenched! Her t-shirt gets really sheer and you can see her big boobs and nipples as clear as day! Then it's time to get Dixie wet! Jayce puts foam in Dixie's shoe and she puts it back on. It feels so good! They put foam on Dixie's shoes too! And then they get more and more drenched and switch sneakers so they both have on mismatched sneakers! They play in the water and Jayce does a head dunk with her booty in Dixie's face :) Dixie is so sexy and innocent getting wet in one of her first wetlook experiences!
Screens:
Report Abuse or Problem to Nigel at Minxmovies
If you enjoy this forum, then please make a small donation to help with running costs:
(you can change amount)
---
---
---
[ This page took 0.011 seconds to generate ]