Wetlook World Forum

Current time: Thu 22/08/19 15:17:37 GMT



Message # 75125.3

Subject: Re:Dixie in the shower in leggings, Nikes, rips her T-shirt!

Date: Mon 05/11/18 21:22:41 GMT

Name: warmrain84

Report Abuse or Problem to Nigel at Minxmovies
If you enjoy this forum, then please make a small donation to help
with running costs: (you can change amount)
LOVE the casual vintage vibe of wearing an old school / sports t-shirt :) I don't see this often enough in wetlook, so this is awesome!
In reply to Message (75125)

Dixie in the shower in leggings, Nikes, rips her T-shirt!

By Ariel - Arielwambabes@gmail.com

Sat 03/11/18 13:21:11 GMT
Website: http://vidown.com/cgi/store2.pl?site=drenchme.com/ Drenchme.com
---
Dixies Shirt Ripping Shower! Nike's+Leggings
"Dixie gets drenched, changes into something more "comfortable to rip""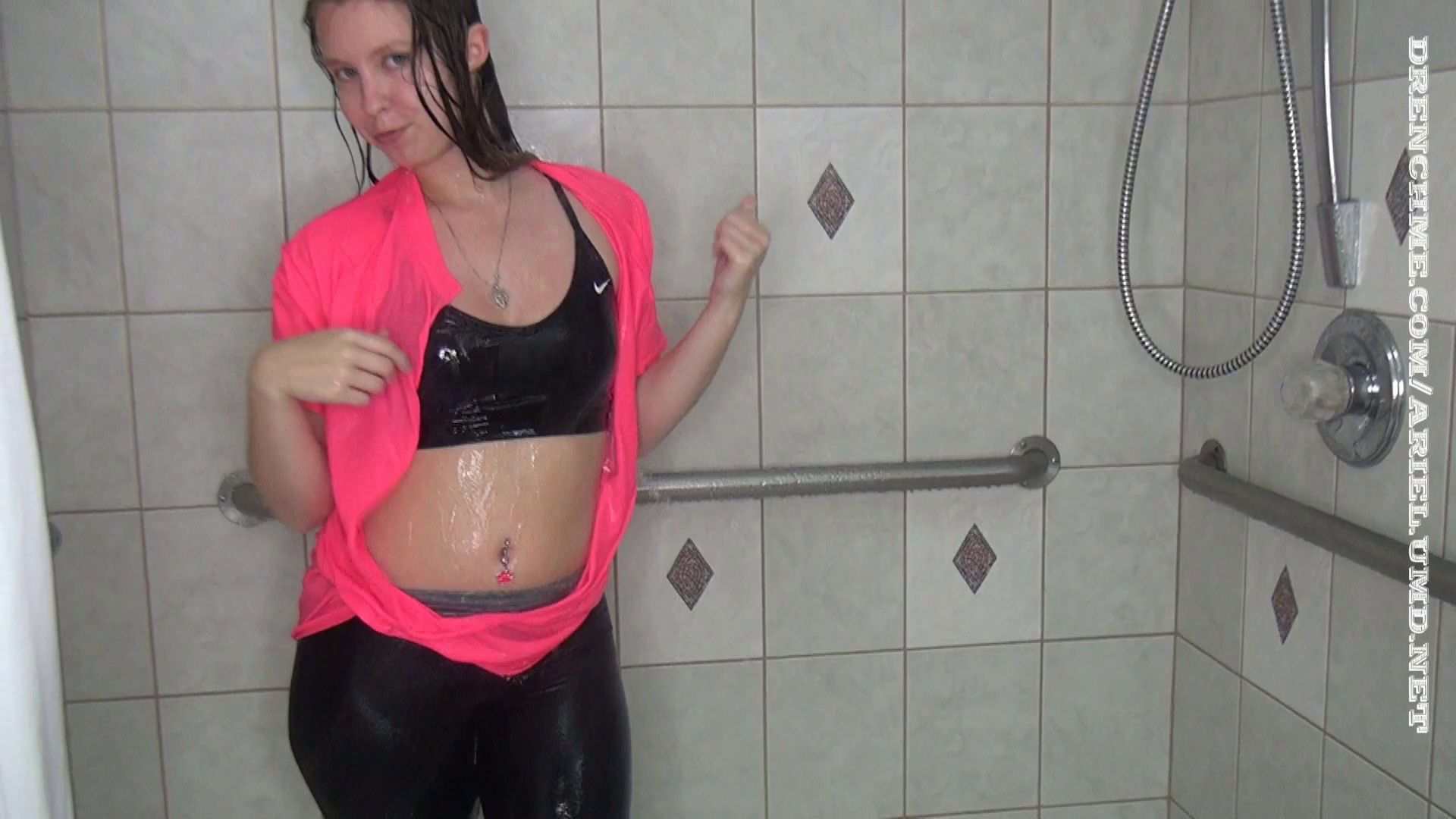 Dixie get in the shower in her high school shirt, tight boot cut leggings and nike frees 2017 edition and gets soaked up! She makes sure she is totally drenched, clothes clinging to her and hugging her every curve, especially her spectacular booty! She shows off her shoes, shirt clinging and leggings and then decides to change into a hot pink t-shirt. She makes sure to get it nice and wet and then brings us a nice surprise when she pulls out the scissors and cuts a small part of the front of the shirt and rips it right down the front! Revealing her adorable and super glistening nike sports bra to match her shoes! She shows off a little more for the camera and how great she looks all drenched up! That booty is glorious! Dixie is fun and adorable as usual! :) with a little sexy added to it ;)
Starring the following model:
Screens:
Report Abuse or Problem to Nigel at Minxmovies
If you enjoy this forum, then please make a small donation to help with running costs:
(you can change amount)
---
---
---
[ This page took 0.013 seconds to generate ]