Asian lady Jade takes a wet clothed bath in movie WSM097 running 23 mins.
Shot in 2004, image set W194 has been reworked and enhanced and now has 70 shots.

How far back can you scroll to review our weekly updates???
The answer is that you can view all our weekly updates back to 2nd May 2015!
So 181 weekly updates (and growing), all available for nothing!
(take a look at www.wsmprod.com 'What's New')

Are you aware that WSM now have 288 movies and 459 image sets available just for the price of a Subscription?
With Autumn here……what are you waiting for???
Definitely time to explore our Subscription site.
This is the Best WAM Value on the internet!
CLICK HERE TO VIEW COSTS FOR A SUBSCRIPTION TO THE WEBSITE
SEE ALSO THE WSM ONLINE STORE (no membership required)
Click on movie and page down for full description and sample images, for
50 VINTAGE FILM DOWNLOADS
PLUS 92 New 'WSM Movies & Images' with 1/3rd available on the Subscription site too.
PLUS 16 Movies with Images transferred from the Subscription Website and now also available as Downloads
and XXX section with 71 MOVIES with Images, only available as Downloads.
CLICK HERE TO GO TO THE WSM 'DOWNLOADS -ONLINE STORE'

We also have a UMD STORE and transfer MOVIES and IMAGES regularly
CLICK HERE TO GO TO THE UMD STORE




SUBSCRIPTION WEBSITE
WETLOOK
We review again Movie WSM097 as this is about classicWETLOOK.
It was the first wet set I did with our Asian lady JADE.
She wears a silky black slip, black patterned tights with large cut-aways front and back, a teenie black thong plus some platform shoes with very high heels!
And Jade?
Phew! She does provoke!
Jade knows how to use her hair, eyes, teeth, mouth, speech, boobs, manicured hands, crotch, legs and shoes, all to devastating effect!
I am sure each one of you will have a favourite aspect of Jade, whether it is her small boobs with bullet nipples, her cute Chinese dialect, her tiny shapely bum or the qualities I listed above.
Running 23 minutes this is a slow and leisurely wetting, a very sexy lady in nice surroundings, as Jade uses both a shower head and the bath.
And a steady progression from coy tease to using her fingers on herself for a raunchy ending!
But shooting a new model for the 1st time is not easy.
You do need to develop model rapport.
So I do admit that Jade looks apprehensive to start, certainly on the image shots.
But a few shoots later and does Jade fizz with relaxed sexiness!
So check the two Clips below and see what you think.

>>>>> SEE CLIP
>>>>> SEE CLIP


Jade's image set W194 has 70 shots from movie WSM097.
If you like Jade, you can see her in naughty XXX fun in our Online Store section.
The raunchy version of the above bath play, plus raunchy fun in an outdoor oily paddling pool, and Jade giving a blowjob on a grassy bank prior to a muddy shoot.
These 3 scenes are all in movie XXX044 (running 28 minutes) available in the XXX Section of our Online Store.
But back to the normal wetlook in the bath.
Image set W194 has been given a makeover plus all shots are full screen size.
We show 5 sample pics from wet image set W194.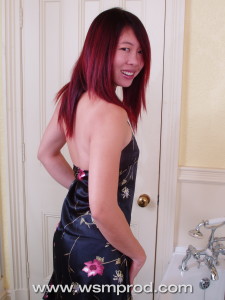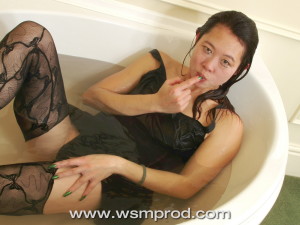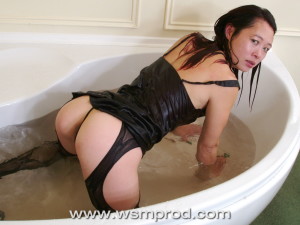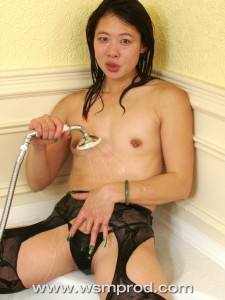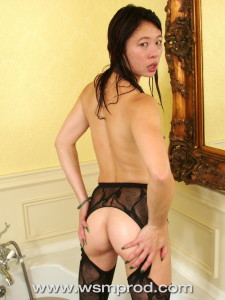 IF YOU ARE A MEMBER OF OUR SUBSCRIPTION SITE, THEN YOU CAN CHECK THIS MOVIE AND WET IMAGE SET NOW!

If you are not a Member then with Autumn drawing in, this is a great time to join the Subscription website with access to 288 movies and 459 image sets, see costs below:
CLICK HERE TO VIEW SUBSCRIPTION COSTS




We continue to take SUBSCRIPTION payments in £ Sterling, US dollars and Euros, for membership of the WSM Website.
The Subscription site does not include access to new movie/images Downloads in the Online Store, which we have added during the last two years,or any XXX movies.
Since April 2017, Movies and Image sets added to the WSM Online Store under 'WSM Movies & Images' are added also to the Subscription site, 2 years after being posted as a Download.
Look at the JOIN NOW page to see our great value for 30 day, 3 month and 6 monthly Subscriptions as for a Subscription you can access:
288 Movies averaging 30 minutes each, including 18 Messy Wrestling Movies and 77 Custard Couple Movies, (which include 26 joint productions with WSM),
15 vintage movies and 178 normal WSM movies (excluding 26 duplicated joint production movies with Custard Couple).
PLUS 48,214 Images in 459 sets (being 162 W + 214 S + 83 M).
But if you want to see all these Movies and Image sets, then you need to take a Subscription to become a Member.
Click here to see the amazing value Join costs!