We start with 2 consecutive WSM movies which are as different as chalk and cheese!
WSM175 is an awesome 44 minute HD movie as Asian Jade tackles the black, silty, peaty, oily mud for her 2nd and final time. You want muddy and wet? Then here it is as this movie is offered both as a Download and is part of our Subscription site.
So how many enhanced (full screen) images are published on this set?
Would you believe 517……..with more yet to come!
For Wetlook, movie WSM176 has Dee as the Wet Jogger with a double Wet HD Download movie running 23 minutes, plus image set W342 with 70 enhanced shots.



How far back can you scroll to review our weekly updates???
The answer is that you can view all our weekly updates back to 2nd May 2015!
So 181 weekly updates (and growing), all available for nothing!
(take a look at www.wsmprod.com 'What's New')

Are you aware that WSM now have 288 movies and 459 image sets available just for the price of a Subscription?
With Autumn here……what are you waiting for???
Definitely time to explore our Subscription site.
This is the Best WAM Value on the internet!
CLICK HERE TO VIEW COSTS FOR A SUBSCRIPTION TO THE WEBSITE
SEE ALSO THE WSM ONLINE STORE (no membership required)
Click on movie and page down for full description and sample images, for
50 VINTAGE FILM DOWNLOADS
PLUS 92 New 'WSM Movies & Images' with 1/3rd available on the Subscription site too.
PLUS 16 Movies with Images transferred from the Subscription Website and now also available as Downloads
and XXX section with 71 MOVIES with Images, only available as Downloads.
CLICK HERE TO GO TO THE WSM 'DOWNLOADS -ONLINE STORE'

We also have a UMD STORE and transfer MOVIES and IMAGES regularly
CLICK HERE TO GO TO THE UMD STORE





WETLOOK DOWNLOAD
Mature lady Dee becomes a Wet Jogger with two shoots of 9 and 14 minutes.
HD Movie WSM176 runs 23 mins plus 70 images in set W342.

REVIEW OF MOVIE WSM176
HD Movie plus Image set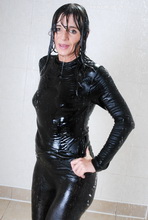 'Dee is the Wet Jogger'
Run-time 23 mins 32 secs

2 HD Streams plus 2 HD Sample Clips – choose WMV or MP4 formats

On 24th February 2017 I wrote: 'Now some of you may wonder why WSM shoot so many movies of mature lady Dee?
We do have a great historical record of this mature lady and it is interesting to see her fitness and weight over what is now 10 years'.
As Dee was available to shoot at reasonably short notice, she obviously picked up more shoots than the average model.
So this is another contribution to that record as we see Dee aged 43 years.
She demonstrates her fitness extremely well in this all action double shoot in two differing outfits!
This shoot was shot using two cameras.

Stream 1 runs 9 mins 20 secs
Commences with Dee describing her outfit.
'Bring on the rain, I love it! She exclaims and so the rain starts to fall!
Dee is soon wet – see CLIP 1.
She goes through a good work-out and is never still.
But how long can a studio jog last?
Soon she is on the floor doing press-ups!
She mimics Eliza (in My Fair Lady) saying 'The rain in the studio falls mainly warm!' (which is why we have shot this set in the studio!)
But this certainly is an all action work-out.
In quite a nimble feat, she gets into a mini bath!
Then she goes under a single shower to shower off before stripping off.
The first 3 sample pics below show Dee in this first jogging session, with her dry, jogging in the rain, then in the mini bath.

>>>>> SEE CLIP
Stream 2 runs 14 mins 12 secs
Dee wears her second jogging outfit (which she tells us is always eye-catching), as she wears no bra or knickers!
This is another energetic work-out.
She says 'I'm not surprised that the cars behind me honk their horns and the ones in front flash their lights!' with Dee 'running in the rain getting nice and wet!'
She continues with this vigorous work-out until just on 6 minutes when she gets in that small mini bath again – see CLIP 2.
After a good wetting in the mini bath, she goes under the single shower head to shower off again.
Then it is trainers off then her top, as we get a good close-up of her boobs.
She removes her jogging pants (remember she wears no knickers), and continues to shower nude.
She sits on the floor and you get to see what those horny motorists could not!
She ends with some rather revealing shots of pussy and bum!!!
Phew!
You will need to take a cold shower!!
The final 3 sample pics below show Dee in this 2nd jogging session, with her dry, in the mini bath, then nude under the shower.
>>>>> SEE CLIP


IMAGE SET W342 has 70 Enhanced (full screen) shots.
Sadly, we only have 8 original 35mm shots as the remainder were lost in a computer malfunction.
But some great shots make us only yearn for more originals.
But at least movie WSM176 does the mature Dee full justice!
The image set is mainly comprised of video grabs.
We show you 6 sample shots from image set W342 which are all 35mm.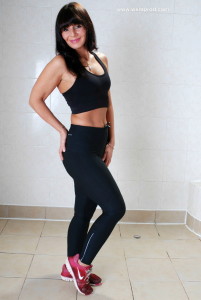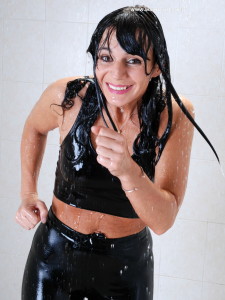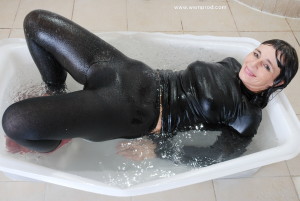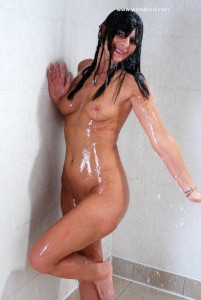 Only available as a Download.
PRICE
£5-50 GBP
$8-30 USD
Euro 7-20

To purchase HD movie WSM176 plus images go to the Downloads -Online Store, then 'WSM Movies & Images' section……… where it is listed as 'Dee is the Wet Jogger'.



We continue to take SUBSCRIPTION payments in £ Sterling, US dollars and Euros, for membership of the WSM Website.
The Subscription site does not include access to new movie/images Downloads in the Online Store, which we have added during the last two years,or any XXX movies.
Since April 2017, Movies and Image sets added to the WSM Online Store under 'WSM Movies & Images' are added also to the Subscription site, 2 years after being posted as a Download.
Look at the JOIN NOW page to see our great value for 30 day, 3 month and 6 monthly Subscriptions as for a Subscription you can access:
288 Movies averaging 30 minutes each, including 18 Messy Wrestling Movies and 77 Custard Couple Movies, (which include 26 joint productions with WSM),
15 vintage movies and 178 normal WSM movies (excluding 26 duplicated joint production movies with Custard Couple).
PLUS 48,214 Images in 459 sets (being 162 W + 214 S + 83 M).
But if you want to see all these Movies and Image sets, then you need to take a Subscription to become a Member.
Click here to see the amazing value Join costs!