Wetlook World Forum

Current time: Thu 22/08/19 14:56:18 GMT
Broken Shower! Video To My BF @ Work--You!
"Ariel tries to fix the broken shower in skinny jeans and Asics sneakers"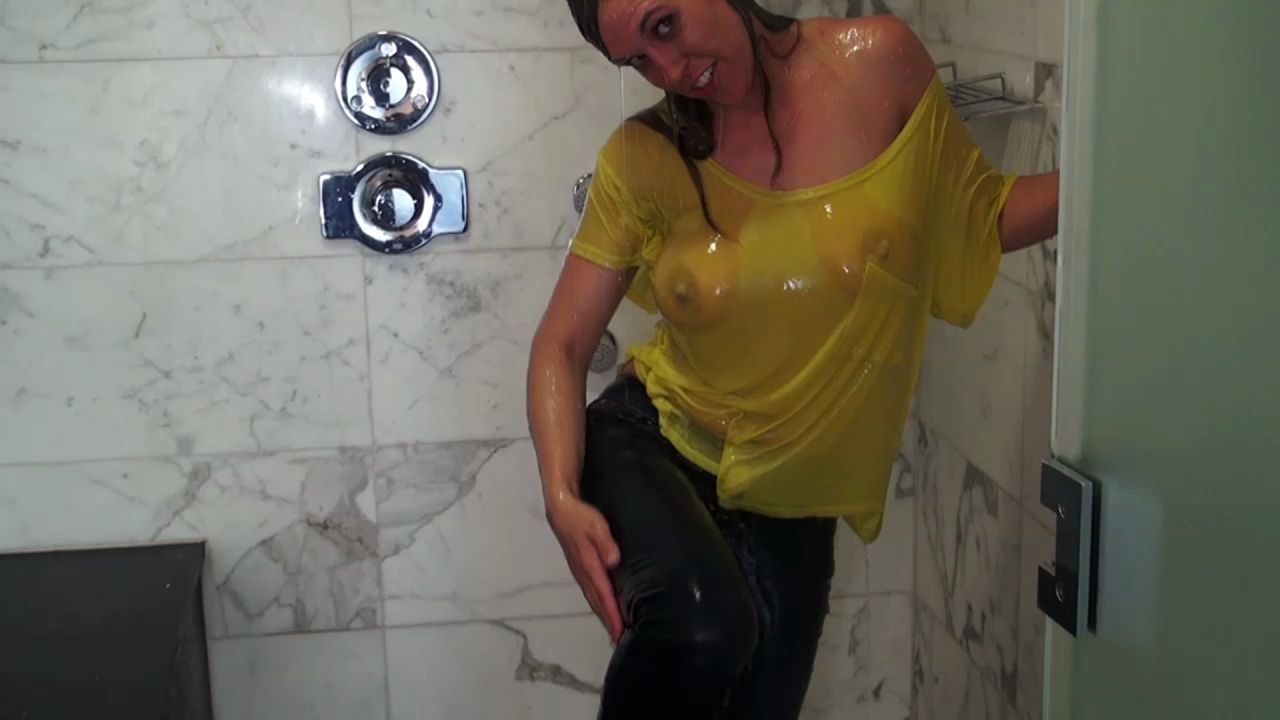 The shower is broken and Ariel wants to try to fix it but she's not sure how so she decides to make a video for you while you're at work, that way you can critique her efforts from the comfort of your office. She steps into the big shower wearing dark blue skinny jeans, a yellow off the shoulder t-shirt with no bra, black Puma ankle socks and navy/white Asics sneakers--her favorite pair! She starts to fiddle with the knobs and quickly things go awry and the shower gets her wet while she's fully-dressed! She realizes that she enjoys the feeling of being wet in her clothing and decides to put on a sexy, wet show for you! Lots of sexy dialogue focused on you throughout the scene!
Starring the following model:
Screens:
Sample Photos:
Report Abuse or Problem to Nigel at Minxmovies
If you enjoy this forum, then please make a small donation to help with running costs:
(you can change amount)
---
---
---
[ This page took 0.011 seconds to generate ]