Wetlook World Forum

Current time: Sun 16/06/19 21:43:22 GMT
Message # 74872.2

Subject: Fantastic!

Date: Tue 09/10/18 22:45:18 GMT

Name: will

Report Abuse or Problem to Nigel at Minxmovies
If you enjoy this forum, then please make a small donation to help
with running costs: (you can change amount)
wish there was a site with nothing but scenes like this...excellent!
In reply to Message (74872)

Head Dunks w/ Hair Flowing Over Face and Shampooing!

By Ariel - arielwambabes@gmail.com

Tue 09/10/18 13:11:29 GMT
Website: https://ariel.umd.net/download_info/head-dunks-and-shampoo-in-hoot
---
Head Dunks and Shampoo In Hooter's Uniform
"Ariel drenched in a Hooter's uniform, layered slouch socks and Keds"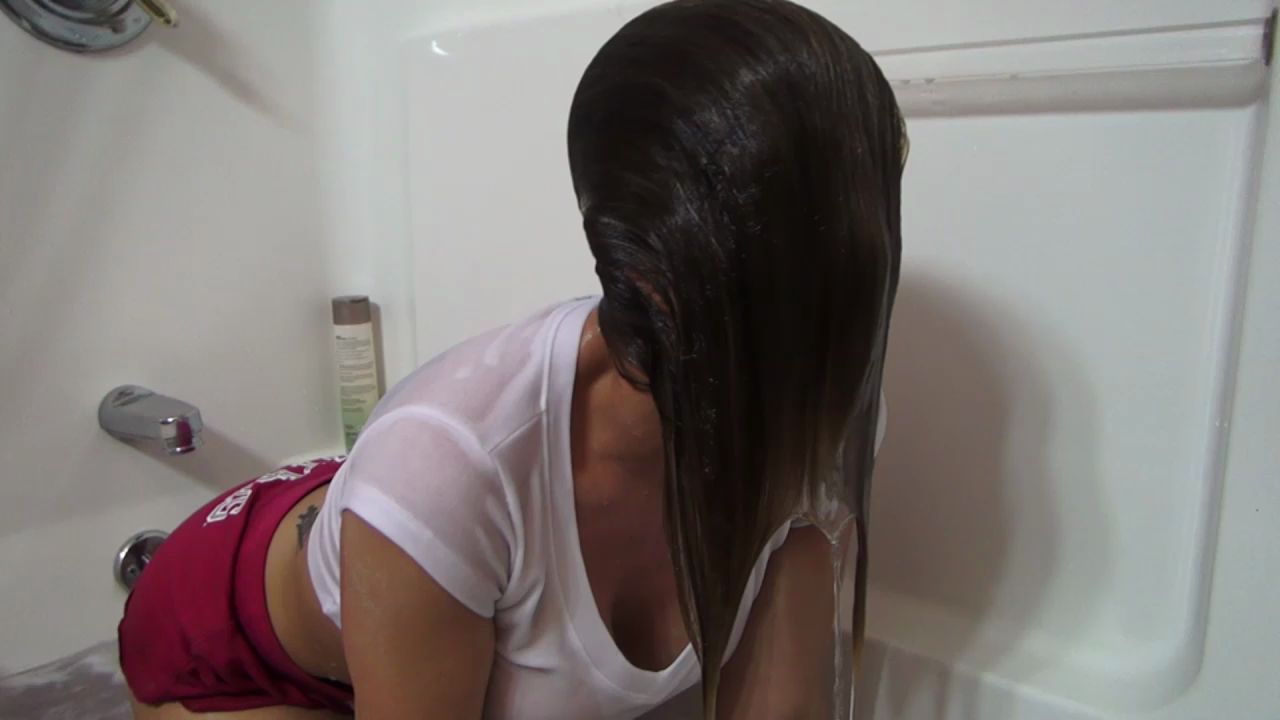 Ariel is looking so sexy in this extremely revealing Hooter's uniform with white and pink layered slouch socks and white canvas Keds. She soaks her thin white crop top, revealing her huge DD tits through the wet material. She starts doing head dunks on her hands and knees, each time she comes up for air she lets her long, soaked hair flow down her face. Next she shampoos her hair in this position, taking care to make sure she gets it extremely sudsy and then she head dunks to rinse the shampoo out. She lies back in the tub and realizes that her socks and shoes make the most wonderful sound when she squishes her feet in them so she does that repeatedly for a while, smiling the whole while! Next she pulls out a large bowl and uses it to pour water over her head a few times. Finally, she stands up to show off her drenched outfit front and back and realizes that her panties are showing and gets curious about what they look like wet so she takes off her shorts and sees that her thin, silky panties from Victoria's Secret get extremely sheer when they're wet! Finally, she takes off her top to show off those big titties and tell you good-bye til next time!
Starring the following model:
Screens:
Sample Photos:
Report Abuse or Problem to Nigel at Minxmovies
If you enjoy this forum, then please make a small donation to help with running costs:
(you can change amount)
---
---
---
[ This page took 0.015 seconds to generate ]