OUR NAME CHANGEDto www.wsmprod.com in February 2017.
We re-visit 50 min Slapstick HD movie WSM234 to see the unusual wedding breakfastfor Mr. Nasty and his new bride Axajay. It is a Slapstick Breakfast served outdoors!
Add in 319 enhanced (full Screen) pics in image set S432 and the movie and image setbecome a fantastic addition to the Subscription site after 2 years as a Download.
But you have a choice, as a further 6 mins 42 secs are added to movie WSM234 to become XXX movie XXX055,so running 57 mins, plus a further 58 XXX images in set S432XXX.
For Wetlook, we re-visit movie WSM049 shot in a classy Jacuzzi as Dee clad in a silk dress and black undies gets totally wet.
But we have reworked and enhanced Dee's image set W237 which now has 91 shots.
All the above movies and image sets (except XXX055 plus S432XXX) can now be found on the Subscription site.

Also in this Update:
Big boobed Jenny was one of our special treasures! Enjoy again when she plastered herself in Chocolate Swirl with 24 minute movie WSM087.
We have reworked and enhanced her Swirl photoset S271which now has 77 shots.
What has WSM become quite renowned for?
Photosets! We journey back to our early days to see one of our brightest stars Jane in two outdoor sets from 1981 as a girl guide, then recovering her hat from the river.
Plus 87 newly upgraded enhanced images in set S233 – well worth a look!
Movie WSM087 and image sets S271 plus W033 and W036 are only available on the Subscription site.

How far back can you scroll to review our weekly updates???
To the start of 2016 year?No, no, no – even further back than that!
(take a look at www.wsmprod.com 'What's New')

Are you aware that WSM now have 286 movies and 457 image sets available for the price of a Subscription?
With Autumn here……what are you waiting for???
CLICK HERE TO VIEW COSTS FOR A SUBSCRIPTION TO THE WEBSITE
SEE ALSO THE WSM ONLINE STORE (no membership required)
Click on movie and page down for full description and sample images, for
50 VINTAGE FILM DOWNLOADS
PLUS 92 New 'WSM Movies & Images' with 1/3rd available on the Subscription site too.
PLUS 16 Movies with Images transferred from the Subscription Website and now also available as Downloads
and XXX section with 70 MOVIES with Images, only available as Downloads.
CLICK HERE TO GO TO THE WSM 'DOWNLOADS -ONLINE STORE'

We also have a UMD STORE and transfer MOVIES and IMAGES regularly
CLICK HERE TO GO TO THE UMD STORE




SUBSCRIPTION WEBSITE
WETLOOK
Movie WSM049 features DEE in pale silk dress, black stockings, black suspenders and black thong in a sensuous 11 minute bathe in a classy Jacuzzi.
Dee slowly gets wet with an occasional chat to us.
The dress was genuine silk but proved quite a disappointment when wet.
Of course being wet involves wet hair and Dee gives us some nice hair and stocking shots.
She gyrates in a perfect fit Jacuzzi as we are up close and watching.
She changes ends so her feet are by us.
Then her dress is off followed by her thong.
Dee retains her stockings and garter belt.
We get some lovely wet hair shots.
It is not often we get this close-in to a model.
We show you 2 Clips of Dee from movie WSM049.
>>>>> SEE CLIP
>>>>> SEE CLIP


Smoke and mirrors!
A familiar expression to convey deceit and distortion.
But our Image set W237 contains only mirrors!
So there is no deceit or distortion…….just a major problem!
With mirrors and reflections everywhere, it becomes quite a difficult set to photograph.
So how do you avoid too much detail (especially including me!)?
Quite easy……..shoot in my favourite mode………get in close!
So you see DEE as not before, with some detailed close-up shots.
Dee is dressed in a pale silk dress and enjoys a bathe in a classy Jacuzzi clad also with black stockings, black garter belt and black thong.
Dee commences tense but as the shoot proceeds she relaxes.
This set has an interesting play of light and shade culminating with a few raunchy shots at the end.
We gave this set a makeover and all images are now enhanced to full screen.
With 91 Images(previously 85 shots) this is a real treat for you Wetlook fans!
We show you 5 sample images from set W237.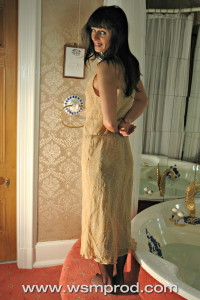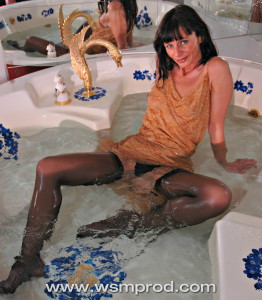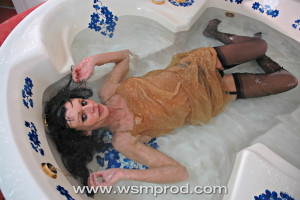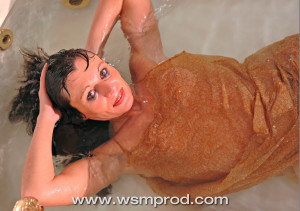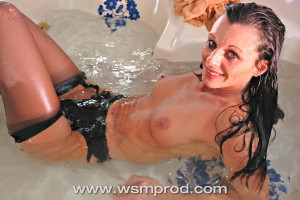 Now this time of year is a great time to join the Subscription website with access to 286 movies and 457 image sets, see costs below:
CLICK HERE TO VIEW SUBSCRIPTION COSTS





We continue to take SUBSCRIPTION payments in £ Sterling, US dollars and Euros, for membership of the WSM Website.
The Subscription site does not include access to new movie/images Downloads in the Online Store, which we have added during the last two years,or any XXX movies.
Since April 2017, Movies and Image sets added to the WSM Online Store under 'WSM Movies & Images' are added also to the Subscription site, 2 years after being posted as a Download.
Look at the JOIN NOW page to see our great value for 30 day, 3 month and 6 monthly Subscriptions as for a Subscription you can access:
286 Movies averaging 30 minutes each, including 18 Messy Wrestling Movies and 76 Custard Couple Movies, (which include 26 joint productions with WSM),
15 vintage movies and 177 normal WSM movies (excluding 26 duplicated joint production movies with Custard Couple).
PLUS 47,944 Images in 457 sets (being 162 W + 213 S + 82 M).
But if you want to see all these Movies and Image sets, then you need to take a Subscription to become a Member.
Click here to see the amazing value Join costs!