Shortalls in the River
"Purity takes a dip in her summer working rig"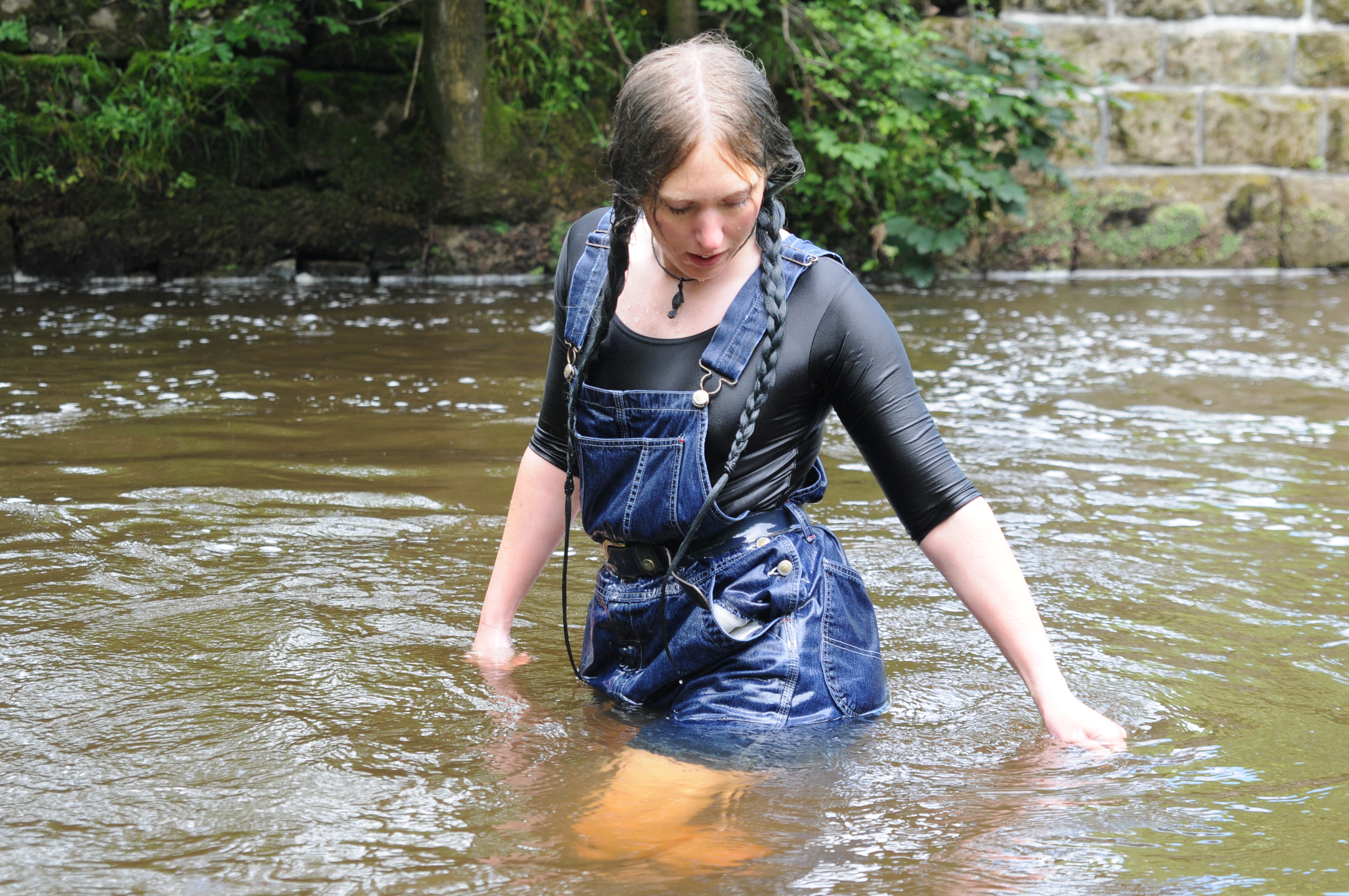 Dressed in black Spandex long-sleeve top under short denim dungrees, belted in at the waist, and with Dunlop wellies on her feet, Purity takes a dip in the river by the viaduct. She floods the wellies almost as soon as she steps into the water, but her dungaree shorts and top stay dry for a little longer, till she wades deep enough to start to wet the dungarees, and then on down and in she goes till she's swimming in the deep pool and her entire outfit is drenched!
She spends quite a while in the water, playing, splashing, larking about, all the while wearing her drenched clothes and water-filled boots. At one points she takes a welly off and pours the contents over her head, all the while standing in waist deep water.
Eventually, dripping wet, she wades back out again.
Starring the following model:
Screens: