Wetlook World Forum

Current time: Mon 27/05/19 10:39:15 GMT
Dixie Shows Scarlet How We Wetlook!
"Scarlet Gets Wet In Clothes For The First Time, Dixie Teaches Her!"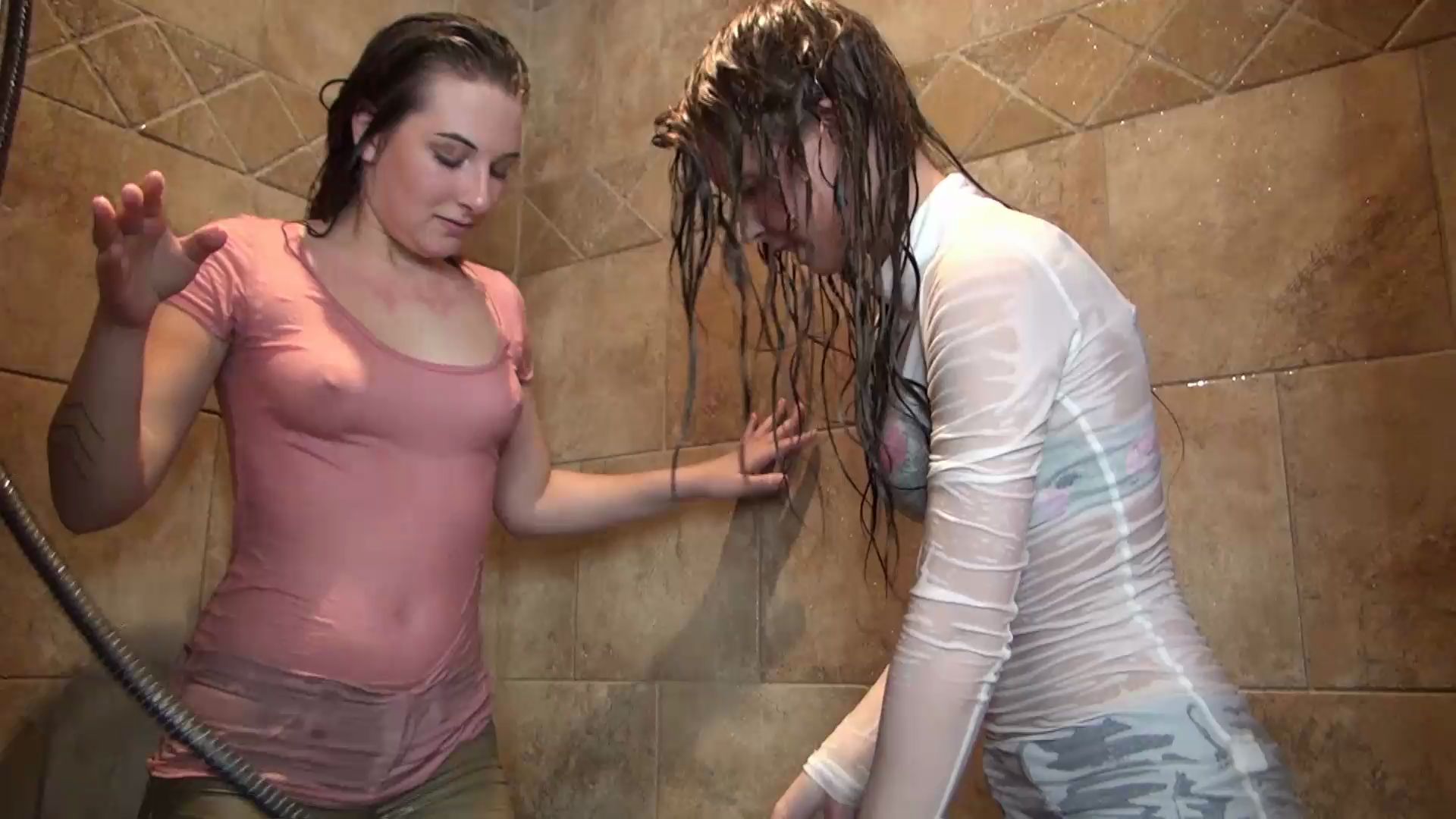 Dixie has been having so much fun getting soaked in her clothes lately, she wanted to share her new love of getting drenched with her friend Scarlet! Scarlet was excited to try it with her! They got to Jayce's house and picked outfits from the closet! Dixie chose some sexy blue jeans with riding boots and knee socks, a long sleeved white shirt with a colorful bra and a denim jacket! Scarlet got a little risky right away! She chose a thin, pale pink cotton t-shirt with no bra, denim jacket, tight khaki pants, ankle socks and Nike trainers! They get in the shower and Dixie takes control! She turns on the water and starts making Scarlet's clothing wet! Watching the fabric change from dry to saturated and changing colors is so satisfying and sexy! Dixie even starts to wet down her own sexy jeans, she just can't help herself! The wetter they get, the sexier they look! They head dunk in buckets of water, and their long hair looks gorgeous soaking wet from the buckets! After they head dunk, of course they use the buckets of water for pouring! They get out of the shower, both have on thick socks inside their shoes, and they want to hear the squishing noises their shoes make when they walk around outside the shower!
Starring the following model:
Screens:
Report Abuse or Problem to Nigel at Minxmovies
If you enjoy this forum, then please make a small donation to help with running costs:
(you can change amount)
---
---
---
[ This page took 0.020 seconds to generate ]