Cleaning, the Maid Falls, Wet&soapy Masturbation!
"Jayce the maid falls in, gets wet, dirty talk&soaked!"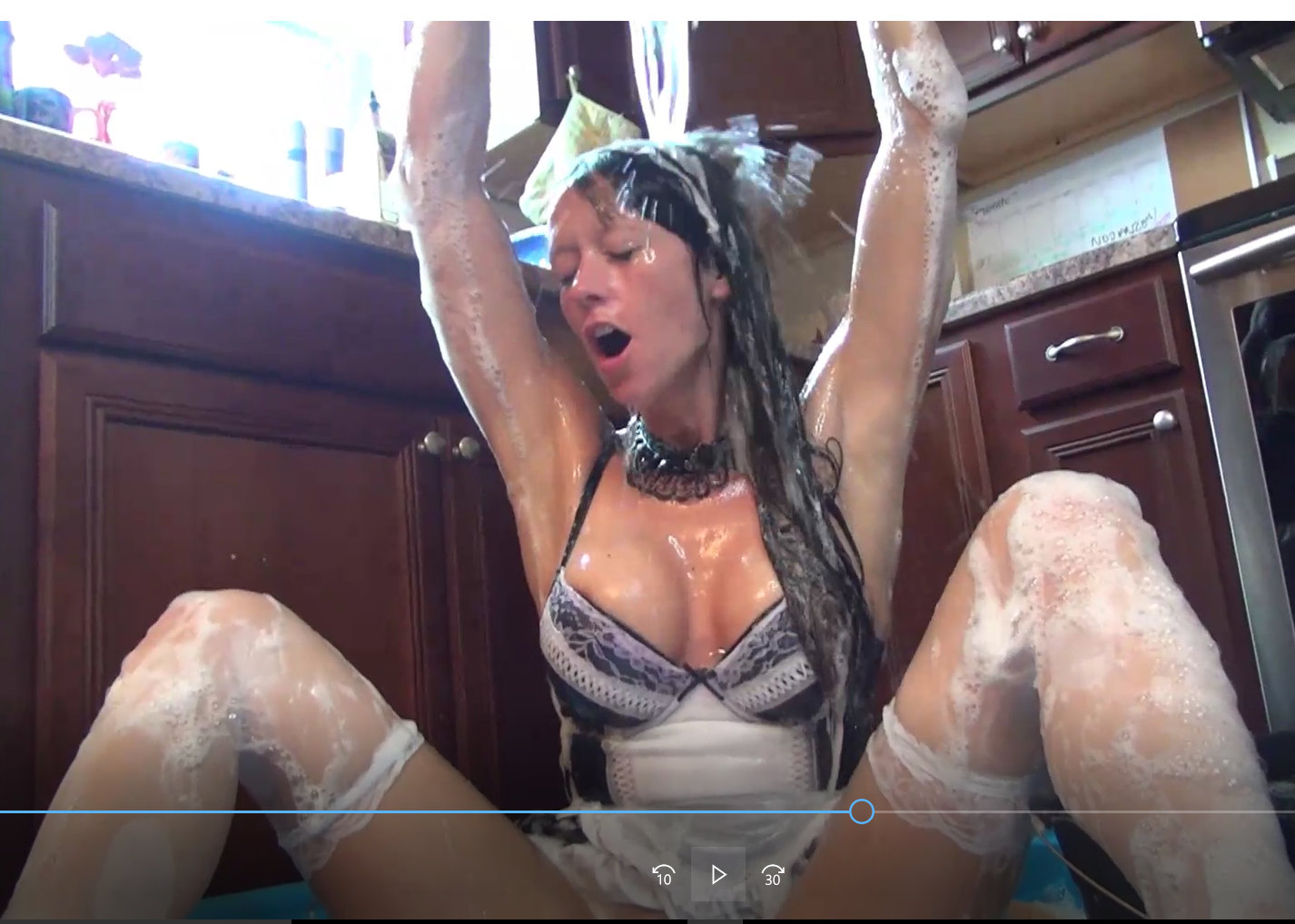 So, Ariel has made me wear my maid costume, and clean out the wam pool! what a bitch! i am trying my best to get it good and soapy and clean...but, i keep slipping and getting parts of my outfit wet! Finally I just give in and say fuck it! My big tits are about to pop out of this outfit anyway and i have on some awesome thigh highs and heels and my outfit is super shiny when wet! So, I take all the huge sponges I have and decide to soap myself down completely! i take buckets of soap and pour it over me, give myself soapy facials, then I get really naughty pleasuring myself with one of the big, giant, hard sponges! I rub it all over my soapy panties and pussy, moaning and getting so close to cumming! I use a sponge to talk to you about how you are gonna jerk off your soapy dick for me...how im gonna jerk off your soapy dick until you cum all over my face...which i then squeeze a sponge to splooge soap all over my face! After that, I play in the soap, laying down, rolling around in my heels and showing off my see-through panties, my shiny outfit and loads of upskirt shots! Then I decide to take my hair out of its braid and show off my long hair and get it super wet, and grab bucket after bucket and pour it all over me, completely drenching myself. Getting water everywhere, and getting myself super turned on once again! I get up to fill up another water bucket and i take that time to slowly lift up my skirt, flirt with you, bend over to show off my see-through panties, turn around to lift up my skirt and put a big sponge in my panties and show you my pussy...
Then, once i fill that bucket up, i drench myself again...and then decide to get undressed to just my panties, my thigh highs and heels. I end up with taking some foamy stuff and using it in my long hair to completely cover my head, looking like a head full of ice cream at the end :D super sexy scene with lots of dirty talk and playing with myself!
Starring the following model:
Screens: