Wetlook World Forum

Current time: Tue 19/02/19 11:44:54 GMT
Message # 72566.1

Subject: Re:Wetlook Vlog in the Bathtub

Date: Wed 31/01/18 14:18:13 GMT

Name: chronos

Report Abuse or Problem to Nigel at Minxmovies
If you enjoy this forum, then please make a small donation to help
with running costs: (you can change amount)
Hey, i'm a subscriber of your youtube channel, what's happening recently and why aren't you making stuff anymore?
In reply to Message (72566)

Wetlook Vlog in the Bathtub

By Smiley Bends - xsmileyvideos@gmail.com

Wed 31/01/18 13:31:19 GMT
Website: https://www.clips4sale.com/49977
---
Hey Hey! I made a wetlook vlog where I talked all about how much I love it, how it feels and how I got into it. I sat down and filmed a really chill video with some wine and in my pajamas. Hope you enjoy!
I made a wetlook wishlist so you can choose what you want to see what I wear in the water next. Click here For Wetlook wishlist.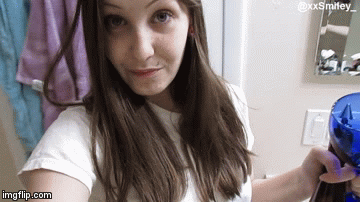 *Look for me on my other sites (More content Yay!)
-Follow me on Twitter: Click here.
-My Youtube channel: Click here.
-Wetlook Image sets: Click here.
-Follow me on Tumblr: Click here.


Report Abuse or Problem to Nigel at Minxmovies
If you enjoy this forum, then please make a small donation to help with running costs:
(you can change amount)
---
---
---
[ This page took 0.008 seconds to generate ]