New model Tarryn started her WAM session with a wet set under the shower dressed in a lemon top and blue jeans. We have 77 shots of her first ever shoot in image set W300.
This was followed by a messy set with tomato and chicken soup – image set S296 with 138 shots.
And 31 minute movie WSM129 shows all the Wet and Messy action.

We take Subscriptions to our Website – Memberships extending for up to 6 months are available. Subscription prices arechanging from 13th October – see 'Comment' section under number 2 for details
CLICK HERE TO TAKE A SUBSCRIPTION TO THE WEBSITE
SEE ALSO THE WSM ONLINE STORE (no membership required)
Click on movie and page down for full description and sample images.
FOR 50 VINTAGE FILM DOWNLOADS
PLUS 76 New 'WSM Movies plus Images'
PLUS 16 Movies with Images transferred from the Subscription Website and now also available as Downloads
and XXX section with 63 MOVIES with Images, only available as Downloads.
Do you know what happens when you purchase one of the above Downloads?
You are given your own personal user code with Verotel.com
If you purchase further, these are added to your account.
You can access your movie and image downloads at any time via Verotel.com
Do you have Security concerns on your computer?
Here you have a ready answer as all your download purchases are held with Verotel.com
To enter the Verotel download site, access is through https://wsmprod.com/content_area.php (note, underscore after content)
This only applies for purchased Downloads.
GIVE IT A TRY.
CLICK HERE TO GO TO THE WSM ONLINE STORE

We also have a UMD STORE and transfer MOVIES and IMAGES regularly
CLICK HERE TO GO TO THE UMD STORE





SUBSCRIPTION WEBSITE
WETLOOK
New model Tarryn started her WAM session with a wet set under the shower dressed in a lemon top and blue jeans.
We have 77 shots of her first ever shoot in image set W300.
The sheer apprehension shows in her eyes!
As the set progresses, so Tarryn relaxes.
So if you wonder what will happen if you suddenly invite an unsuspecting lady to get wet fully clothed, then here is such a result!
Although she was a very inexperienced model and very unsure, we still manage to get some very positive shots.
Do you think Tarryn had the makings of a good WAM model?
Take a look and see as we show you 5 sample shots of Tarryn from image set W300.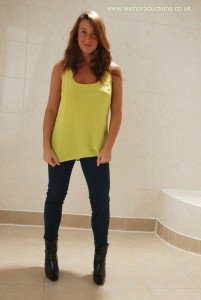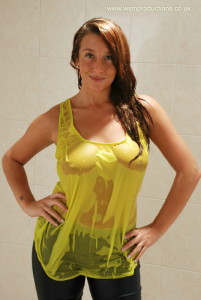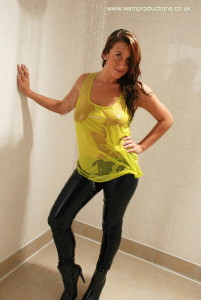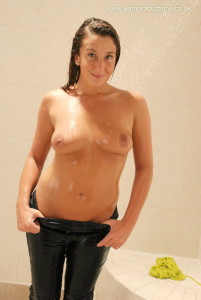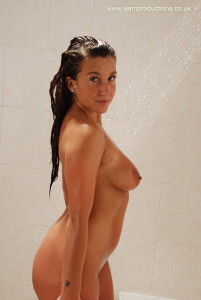 We see new model TARRYN in Streams 1 and 2 featuring Wetlook in movie WSM129.
TARRYN is a Lancashire lass. An inexperienced model, she tries hard to entertain you.
Dressed in jeans, lemon silky top, black ankle boots and daringly not wearing knickers, the long haired Tarryn becomes a wet delight under a new studio shower.
There are some great wet jeans and terrific full wetted clothes shots.
In the 2nd stream she takes her ankle boots off and uses them to pour water over herself.
Then it is top off and then the jeans.
As a new model there is nothing raunchy, just figure pleasing, and we hope you like her.
Running over 16 minutes we show you 2 Wet Clips from Movie WSM129.
Where do you find Tarryn's movie WSM129 and image set W300?
For movie go to 'Movies', then 'Wet, Slapstick and Messy' and find WSM129 in numerical listing.
For Images, go to 'Images', then 'Wet' and find W300 in numerical listing.

>>>>> SEE CLIP
>>>>> SEE CLIP






We continue to take SUBSCRIPTION payments in £ Sterling, US dollars and Euros, for membership of the WSM Website.
The Subscription site does not include access to new movie/images Downloads in the Online Store, which we have added during the last two years or any XXX movies.
Since 14th April 2017, Movies and Image sets added to the WSM Online Store under 'WSM Movies & Images' are added also to the Subscription site, 2 years after being added to the Downloads.
Look at the JOIN NOW page to see our great value for 30 day, 3 month and 6 monthly Subscriptions as for a Subscription you can access:
250 Movies averaging 30 minutes each, including 18 Messy Wrestling Movies and 59 Custard Couple Movies, (which include 21 joint productions with WSM),
15 vintage movies and 158 normal WSM movies (excluding 21 duplicated joint production movies with Custard Couple).
PLUS 42,164 Images in 422 sets (being 153 W + 193 S + 76 M).
But if you want to see all these Movies and Image sets, then you need to take a Subscription to become a Member.
Click here to see Join costs!