Wetlook World Forum

Current time: Tue 17/07/18 22:08:25 GMT



you all will love this one with sexy, young, college hottie, dixie!! she has a booty to die for and looks adorable dunking and showing off her long hair!! she is great!
In reply to Message (71016)

Sexy Dixie in the Pool - Breathless Head Dunking & Hair Fetish
By Ariel - arielwambabes@gmail.com

Thu 03/08/17 06:10:19 GMT
Website: http://ariel.umd.net
---
New in our UMD Store today - https://umd.net/download_info/dixie-sexy-dunking-in-white-tank-top-and

It's a hot July day, and Dixie is ready to cool off in the pool wearing sexy red cotton shorty shorts and a thin white tank top without a bra. She sits by the pool and talks to you, then slips down into the pool, plays with and shows off her pretty long hair. Waist deep in the pool, she starts to do many quick, breathy dunks in the pool, breathing heavily and dunking herself quickly over and over again. She gets into an inflatable swim ring and floats around in it, showing off her sexy body and soaking wet hair. You can see her pretty tits and hard nipples clearly through her wet tank top! She gets back in the water and begins to do more of the quick and breathless head dunks, her breathing is hard and sexy while she dunks herself over and over! She climbs out of the pool and you get a good look at how sexy and perfect her body is in her skimpy wet clothes! She begins to tell you good-bye, but Jayce appears and shoves her back into the pool! Yes! Dixie is pissed at Jayce as she climbs back out of the pool!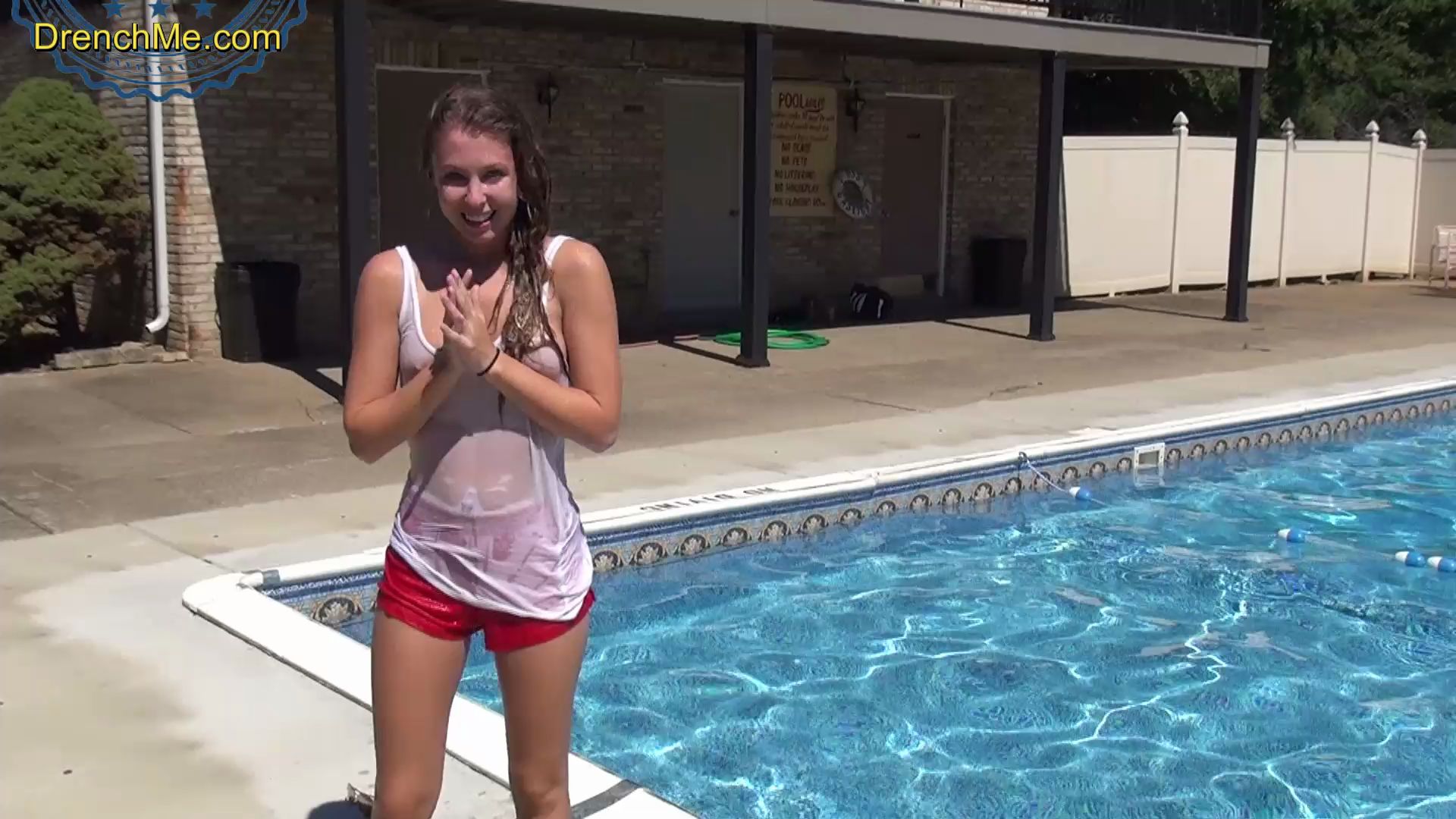 Report Abuse or Problem to Nigel at Minxmovies
If you enjoy this forum, then please make a small donation to help with running costs:
(you can change amount)
---
---
---
[ This page took 0.002 seconds to generate ]