Wetlook World Forum

Current time: Thu 21/06/18 07:32:07 GMT
Message # 69243

Subject: White Skinny Jeans & Clingy Shirts in the Jacuzzi

Date: Wed 11/01/17 03:08:42 GMT

Name: Ariel

Email: arielwambabes@gmail.com

Website: http://ariel.umd.net

Report Abuse or Problem to Nigel at Minxmovies
If you enjoy this forum, then please make a small donation to help
with running costs: (you can change amount)
New in our UMD store - http://ariel.umd.net

Jayce and Ariel are feeling very frisky today and ready to get handsy with each other in the hot tub! They wear matching white skinny jeans with white panties under them with colorful polyester long sleeved t-shirts--Ariel in red and Jayce in lime green. They both wear very high heels as well--Ariel in red patent pumps and Jayce in black patent open toed strappy heels! They start getting wet by dipping their heels into the jacuzzi. They love how warm the water feels and they want to get in and get their jeans soaked! They help each other get wet by pouring cups of water over each others ass, shirt and hair and face.

They get very touchy and sexy together, licking and kissing wet cotton covered asses!

These shirts are incredibly clingy when wet! Jayce and Ariel commented on how much the shirts "sucked" onto their bodies when they would come up out of the water! Their braless tits look so hot and sexy in these soaking wet-shirts!

Lots of sexy wet ass views in this scene! Jayce and Ariel are so wet and naughty today!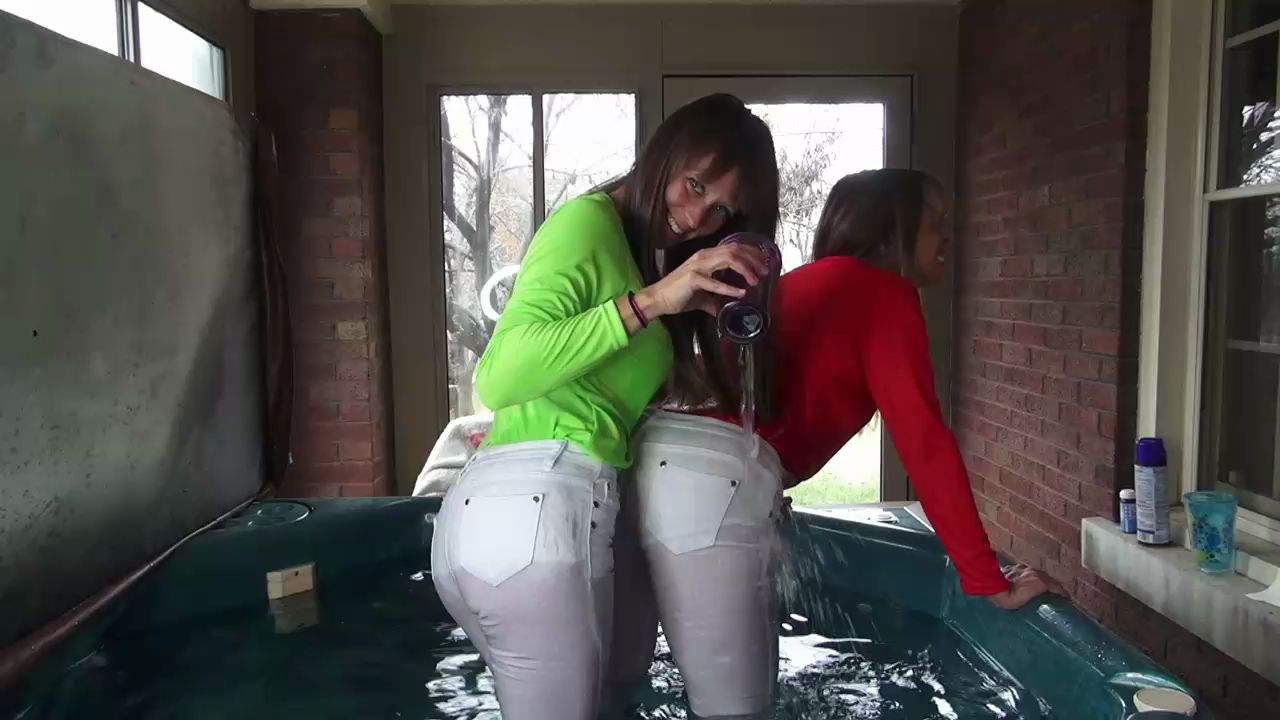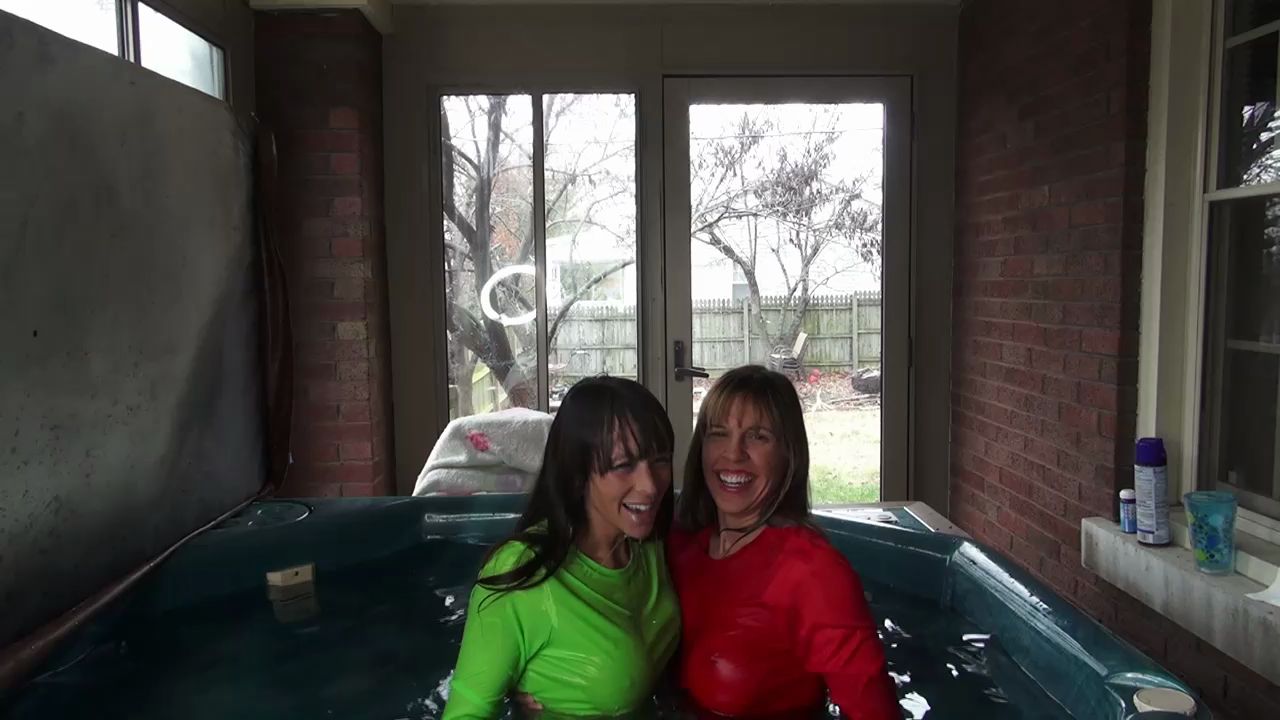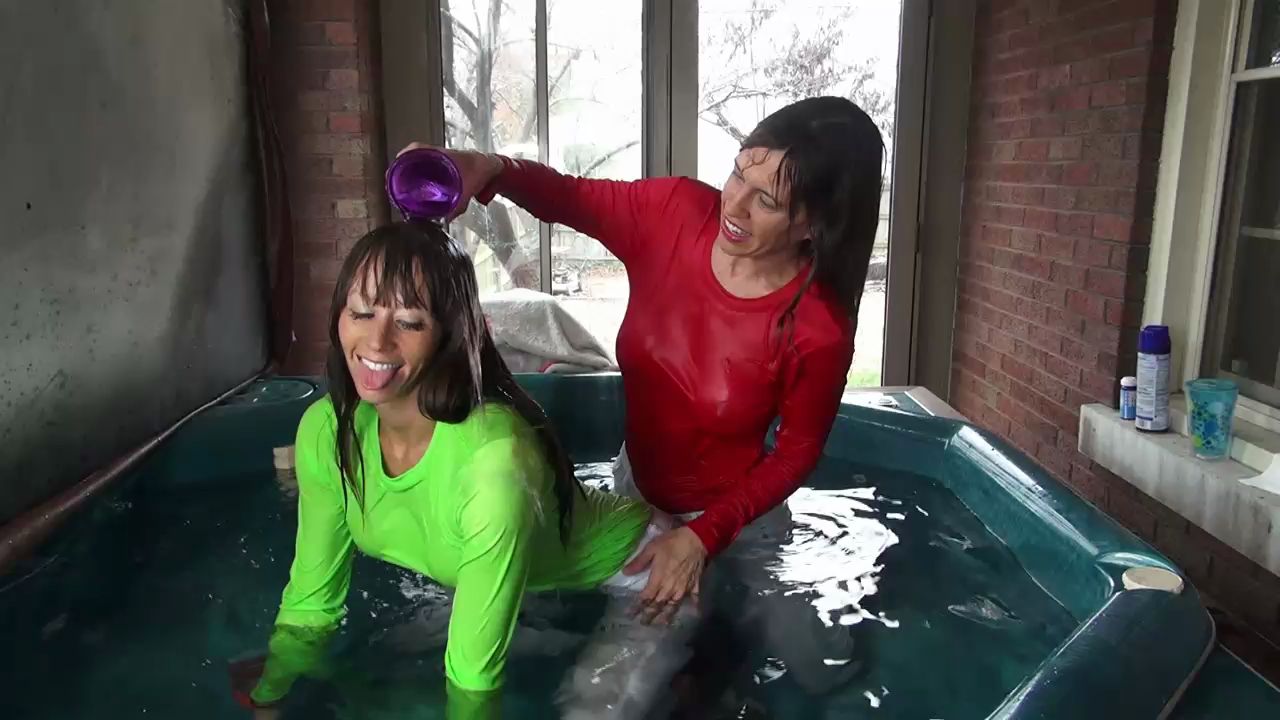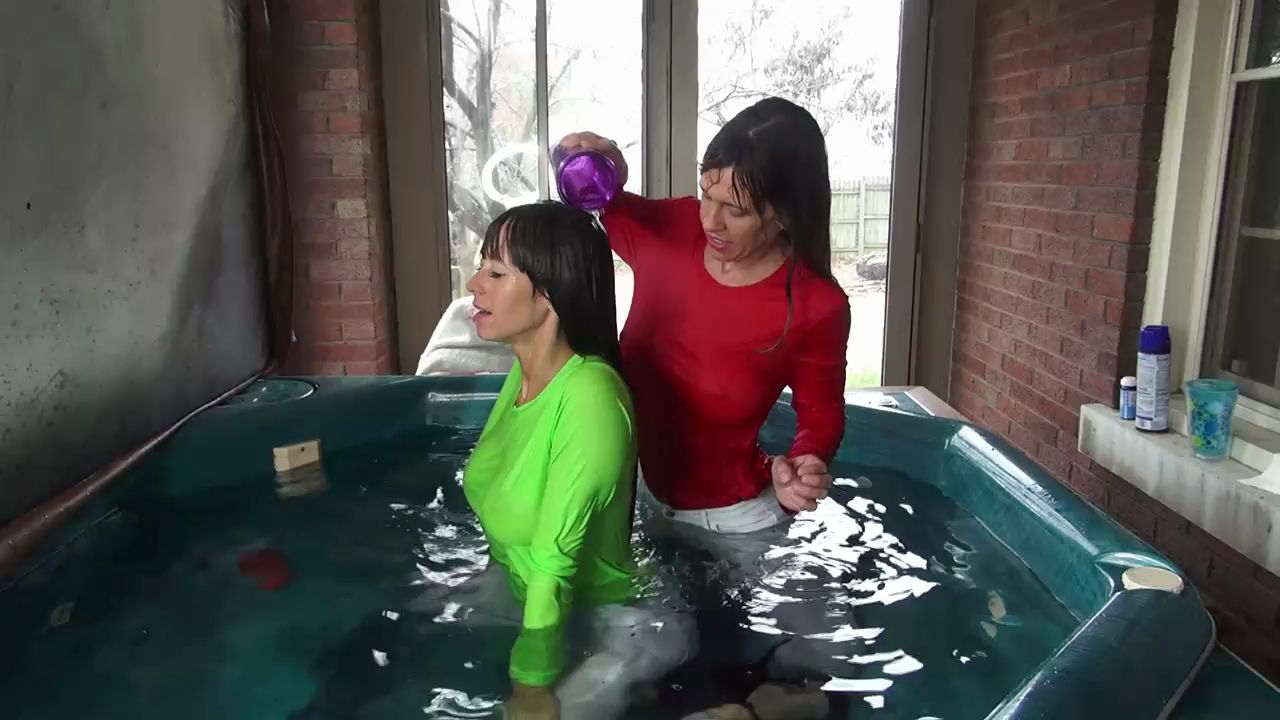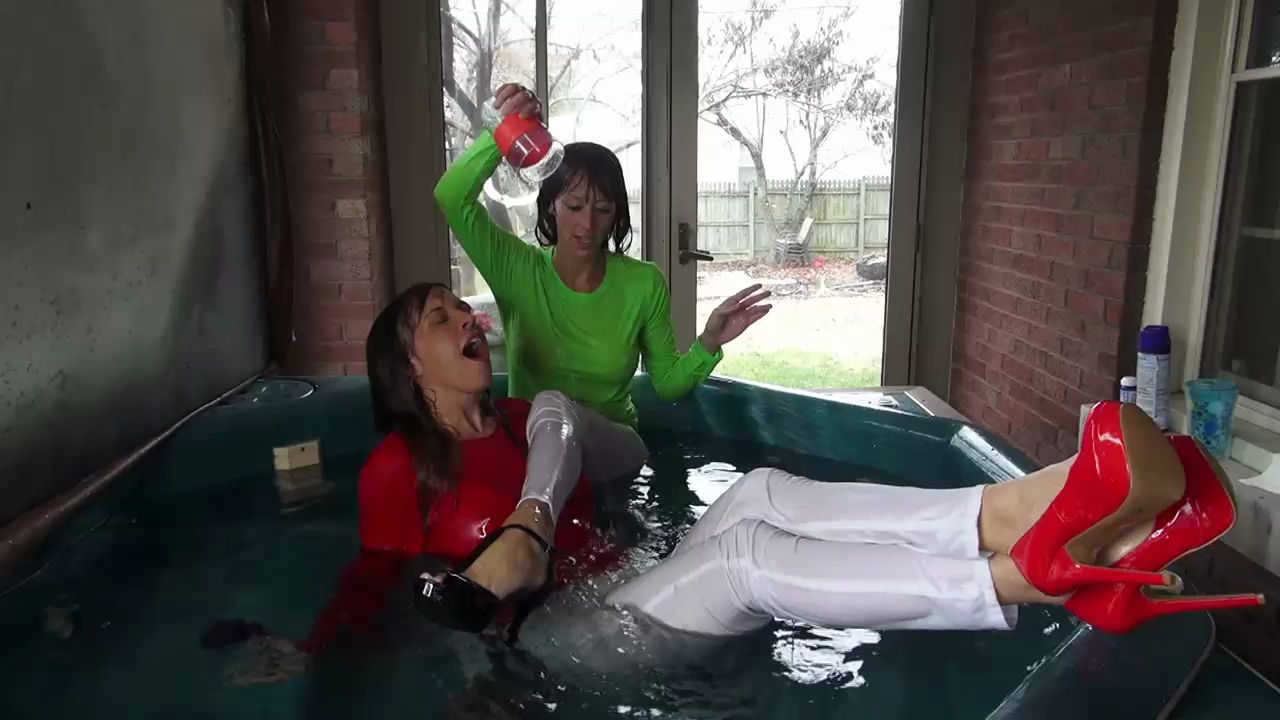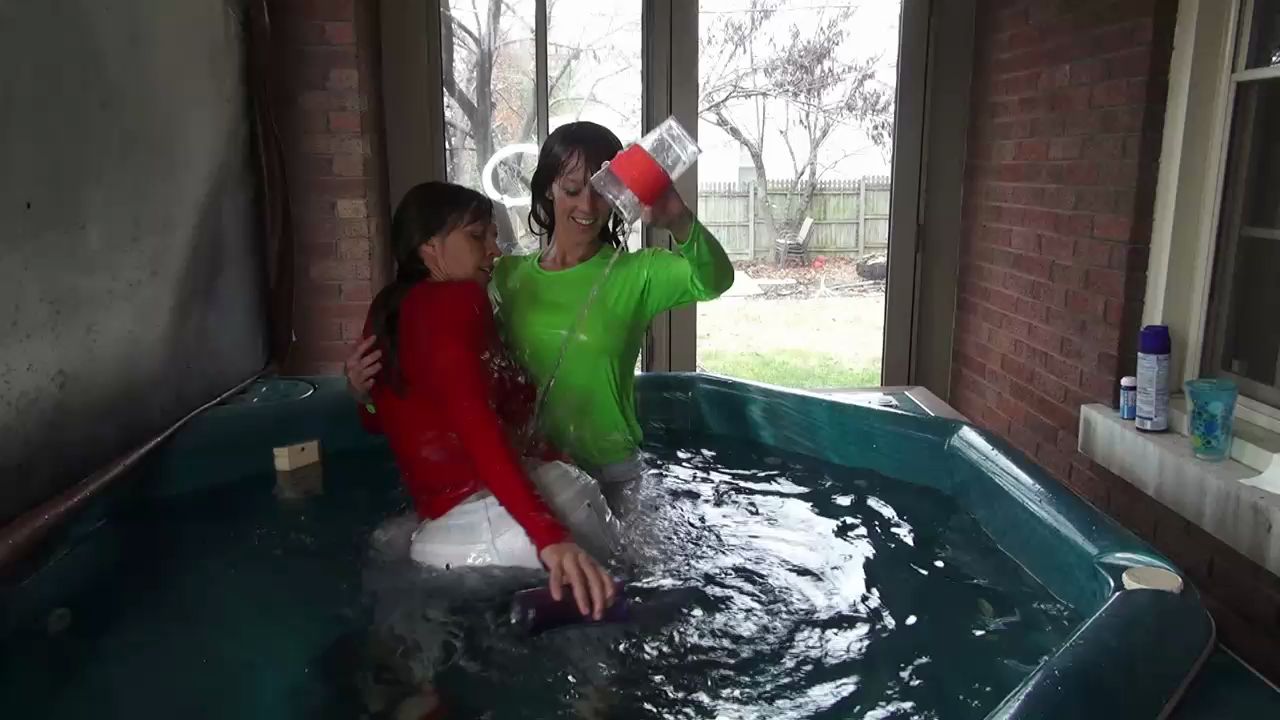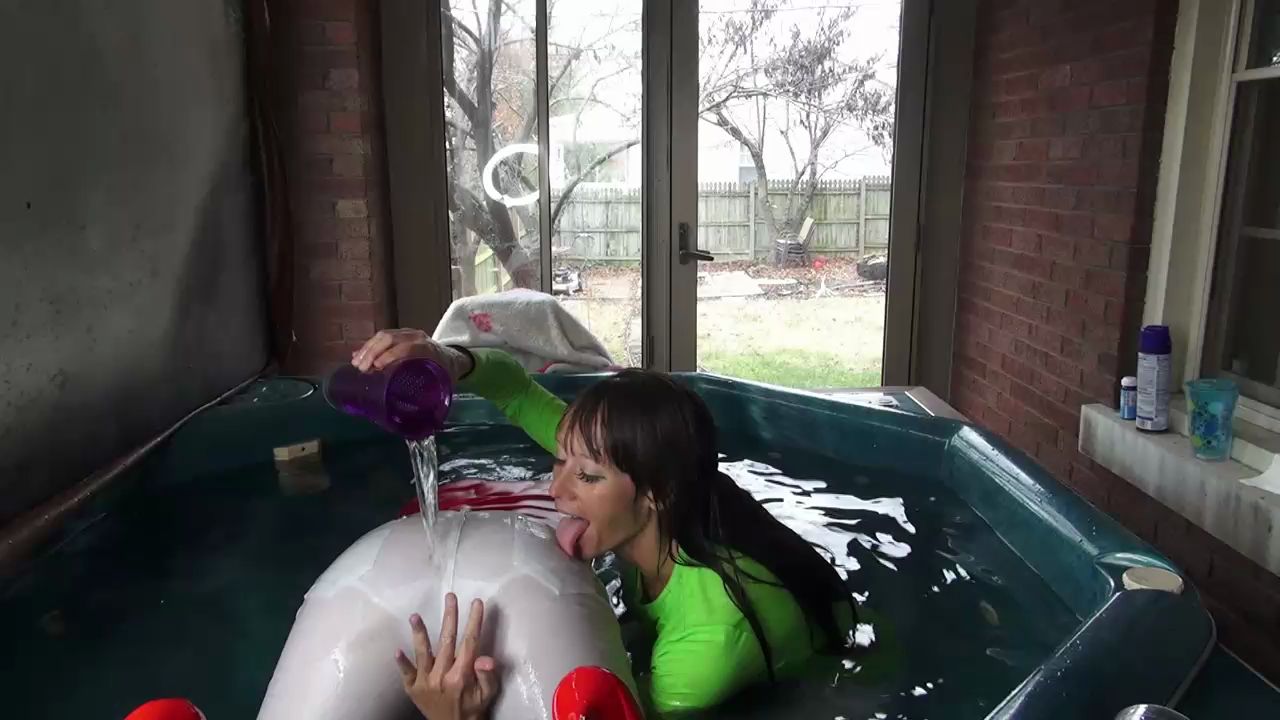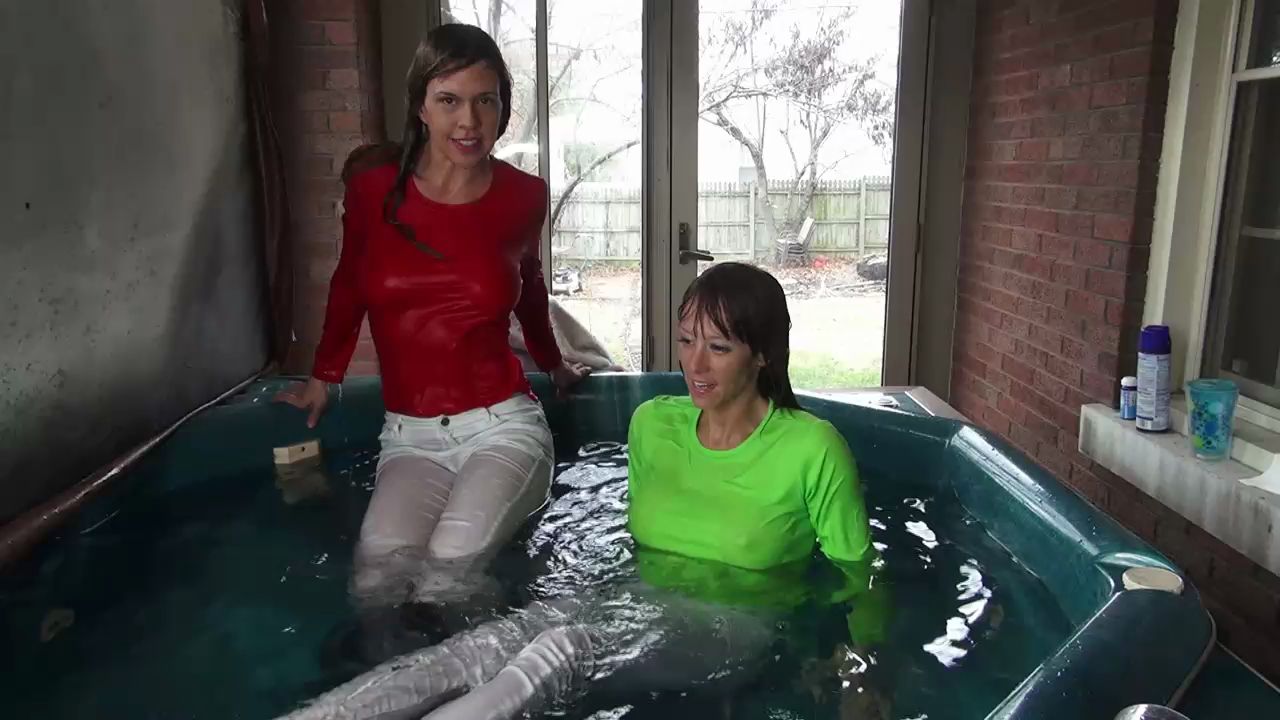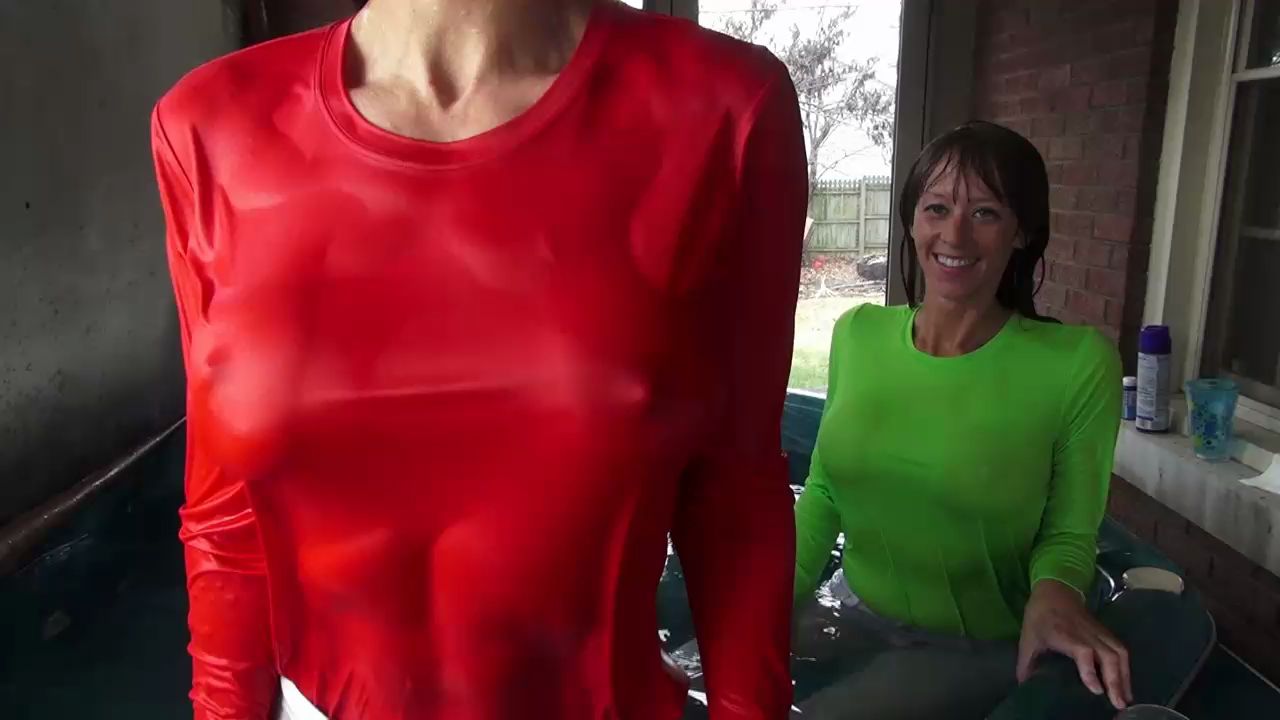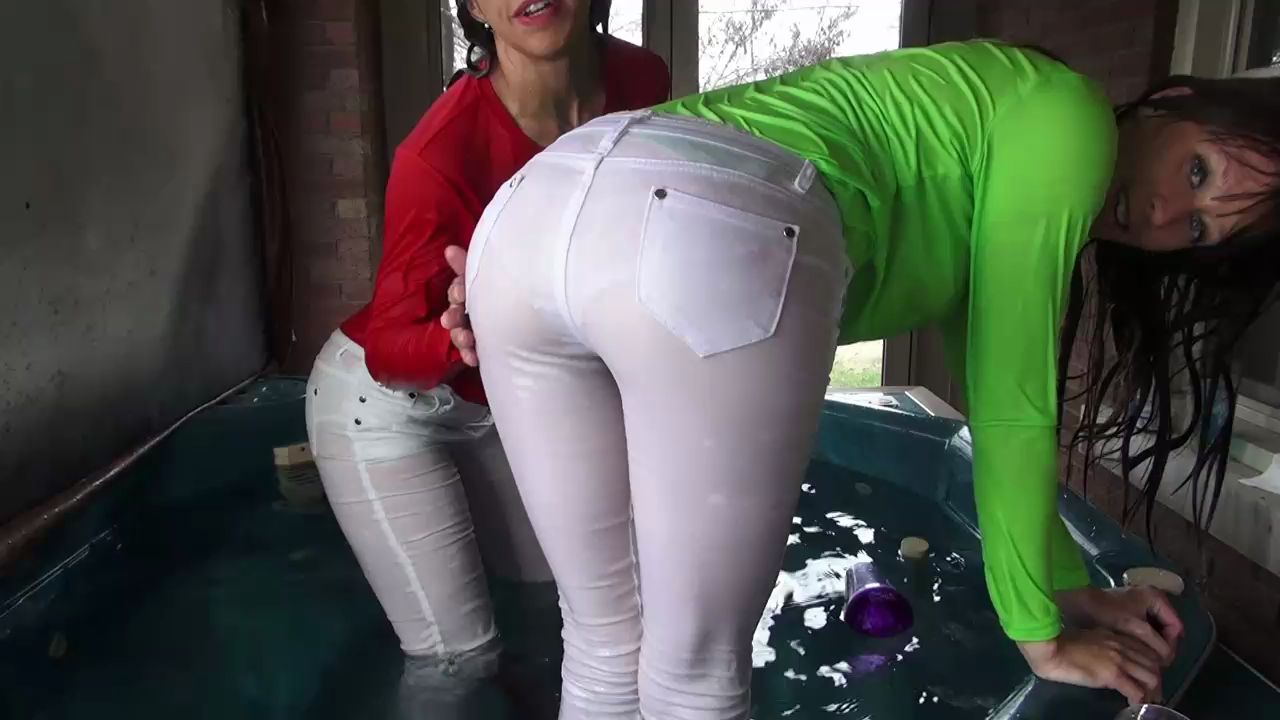 Report Abuse or Problem to Nigel at Minxmovies
If you enjoy this forum, then please make a small donation to help with running costs:
(you can change amount)
---
---
---
[ This page took 0.002 seconds to generate ]